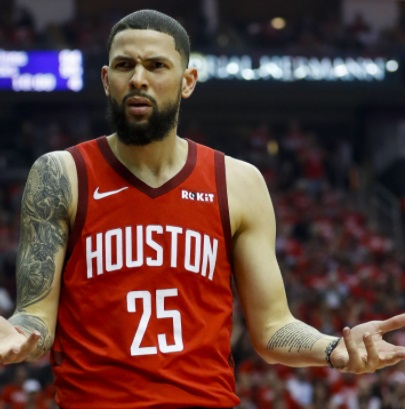 Austin Rivers called out Kyrie Irving for trying to ruin the NBA season restarting. During a phone call with several NBA players, Kyrie Irving stated the NBA season shouldn't restart because of all the protesting going on for racial injustice, definitely a noble cause. However, Austin River responding to Kyrie Irving with a different take on things that seems a lot more sensible than cancelling the NBA season.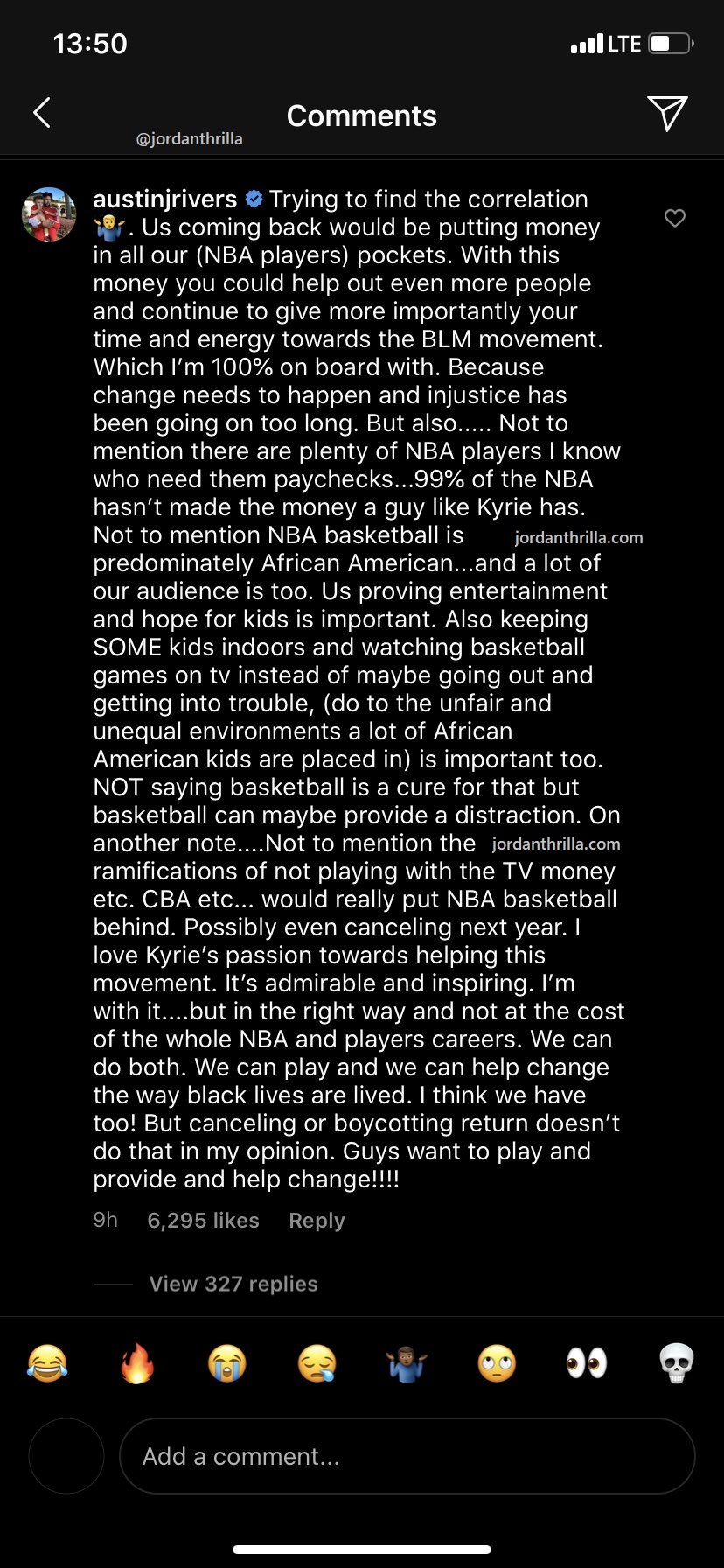 Austin Rivers believes with NBA season restarting the players can use the extra money being made to help the community and BLM movement. He also mentioned that NBA is mostly made up of black players, and many of the fans are black as well.
Austin Rivers feels the NBA coming back would help keep kids in the inner city out of trouble, because they would have something to watch keeping them distracted from the perils of their unequal environments.
Austin River understands Kyrie Irving's sentiment, but feels it would be the wrong way to go about things. In reality both Kyrie Irving and Austin Rivers are probably right in their own ways.
Author: JordanThrilla