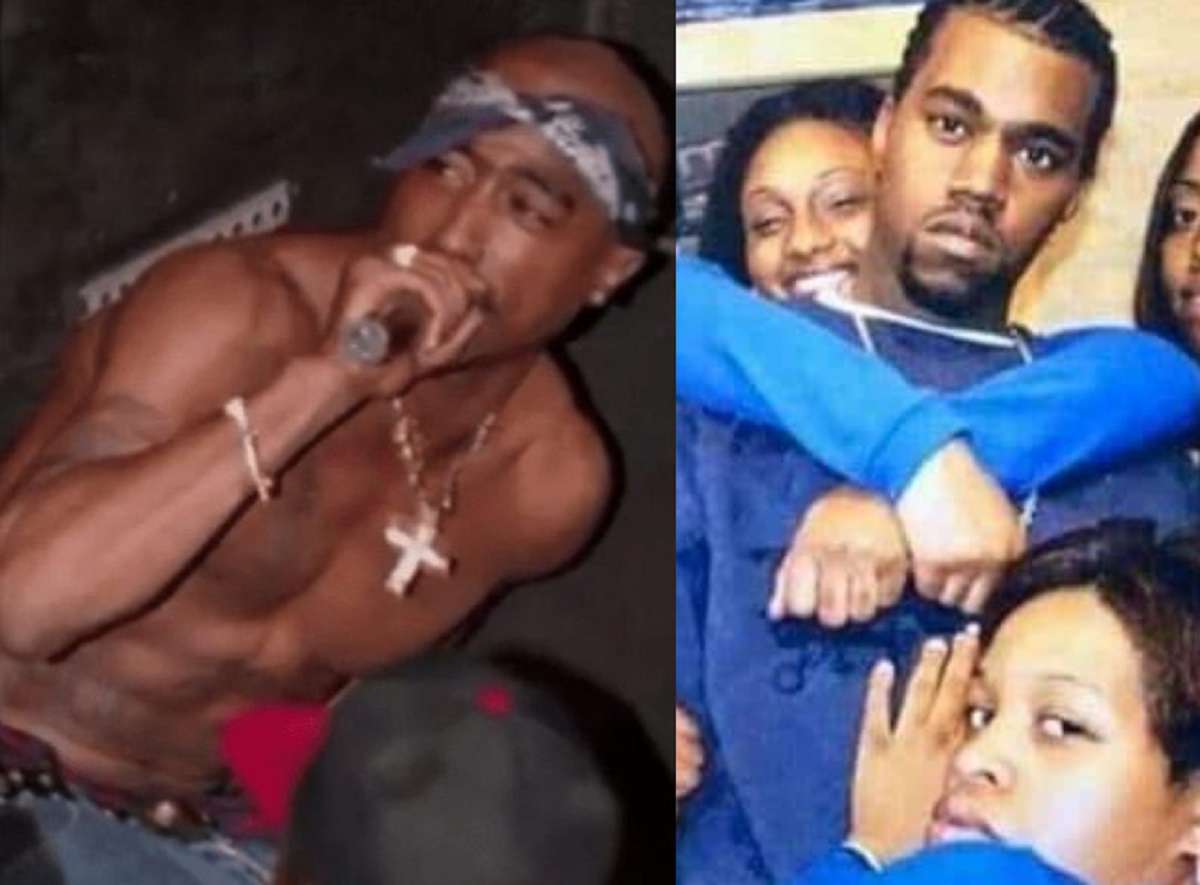 On Saturday July 9th three hiphop legends would take the stage at the same time, but one of them was still unknown. Before the fame a 17 year old Kanye West performed on stage with Tupac and Biggie Smalls during a concert at Regal Theater. This was Tupac's first time in Chicago, and Kanye West's first time performing with major superstars.
This event had a star studded lineup that also introduced Da Brat who was known as Chicago's first female star at the time. Take a look at the historical poster for this legendary 17 year old Kanye West, 2pac, and Notorious B.I.G concert.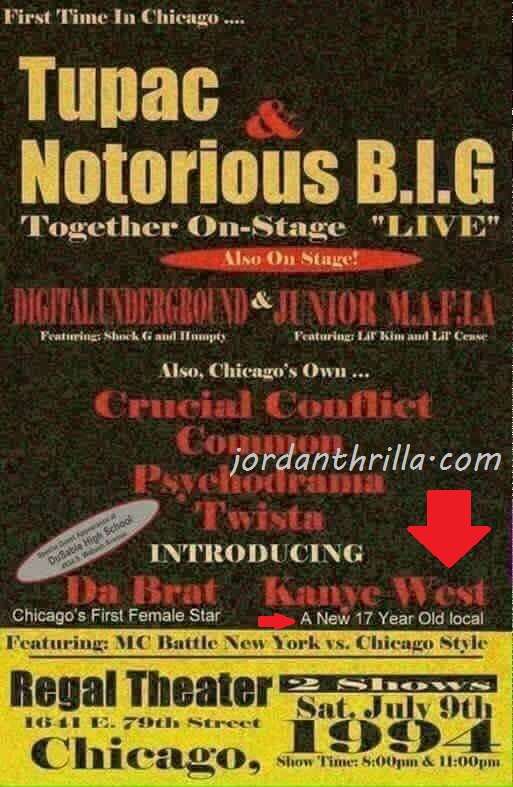 Can you imagine what a concert with a lineup including Kanye West, 2pac, Notorious B.I.G., Common, Twista, Psychodrama, Da Brat, Junior Mafia, and Digital Underground would be like if it happened today? This is a lineup you can only imagine in your wildest hiphop concert dream.
Sadly there is no known footage of the 17 year old Kanye West performing with 2pac and Biggie Smalls on stage. All we have is the legendary poster for the Regal Theater concert. It's kind of like Wilt Chamberlains 100 point game, where all you have is the photo of him holding up 100.
Author: JordanThrilla