Black Panther Actor Chadwick Boseman is dead at age 43 after losing a battle with colon cancer. Reports from CNN state the actor was battling cancer for the past 4 years. This means Chadwick Boseman may have had cancer during the making of the Black Panther movie.
Chadwick Boseman's death is shocking because during the movie he appeared extremely healthy and fit. Things took a turn for the worst a short time later, but many fans had no idea it was colon cancer.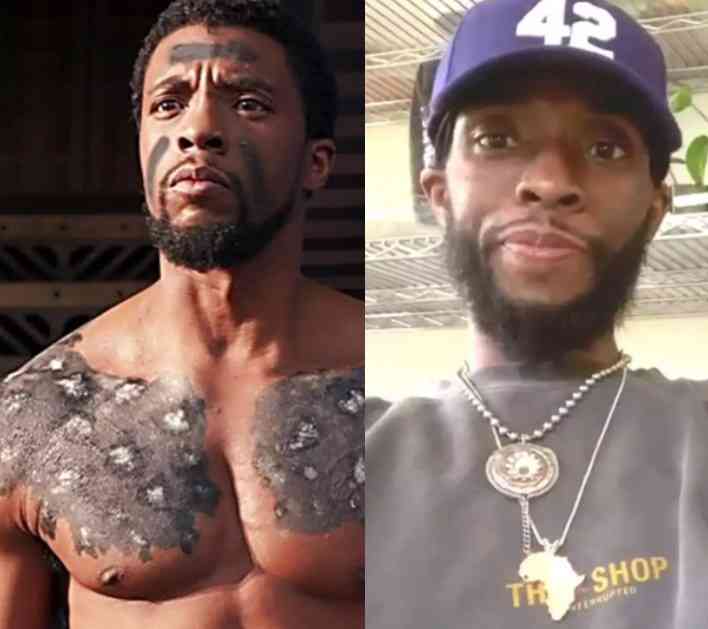 A few months ago photos emerged of Chadwick Boseman very skinny. Most people thought he lost weight for a new movie role. Others thought he may have went vegan. Knowing what we know now, it probably was the colon cancer that was making Chadwick Boseman rapidly lose weight.
It shows you how strong he was mentally to carry on like everything was okay. He always seem positive and happy during his interviews.
RIP Chadwick Boseman