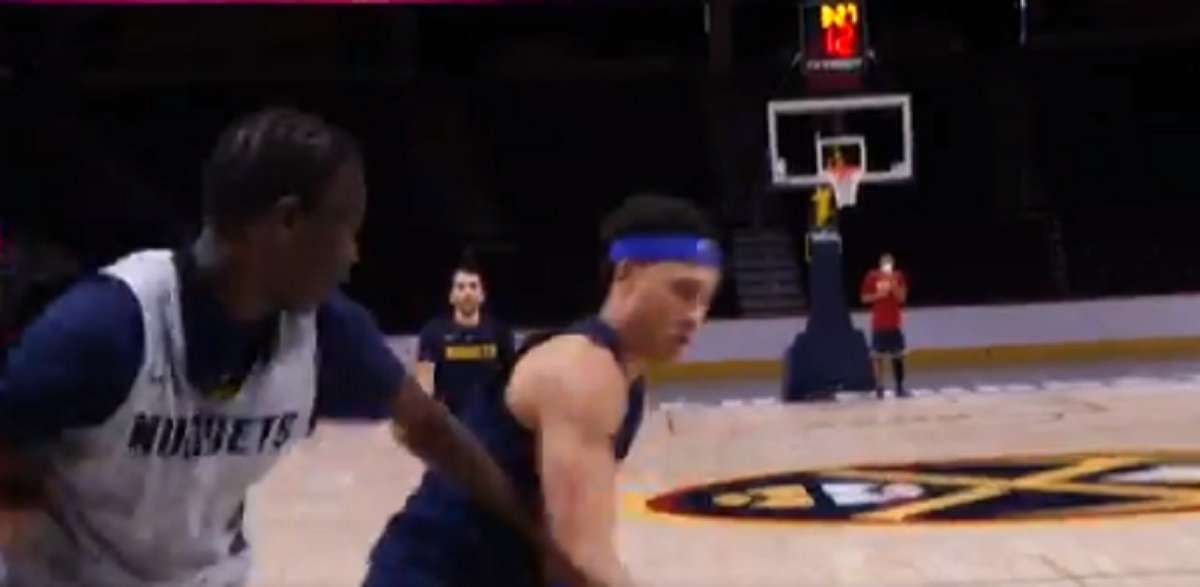 You may have heard this statement before, but Bol Bol is a legit problem. Bol Bol bullying RJ Hampton while dominating at Nuggets practice today is turning heads on social media.
Bol Bol showed the entire package of handles, defense, speed, athleticism, and shooting in the footage. It looks like he added an immense amount of strength and stability to his slender frame. The fear of him getting injured might be a thing of the past.

During the limited minutes he got last season at the NBA Bubble, Bol Bol showed flashes of the dominating presence he could be on the floor, almost like a more ferocious Kevin Durant. It appears he is picking right back up where he left off, and carrying that momentum into this season.
Nuggets still have one of the deepest rosters in the West, and are legitimately the second or third best team behind Lakers and Suns. They will be even harder to beat in the playoffs with Bol Bol playing like this. The question is can he sustain this level play during consistent game action?
Author: JordanThrilla