Selean Gomez announced that she may retire after her next album, and no one is more disappointed than Cardi B, one of her biggest fans. In a series of three emotional posts via her twitter and Instagram, Cardi B reacted to Selena Gomez's retirement announcement by giving her career advice.
In her message she explained to Selena Gomez that she was one more era of music left in her, but it should be an edgy one. She then told her to not let her critics decide when her run is over, and leave music on her own accord. She conveyed how Selena Gomez is one of the best people she's ever met, so she hates seeing her go through trials and tribulations in life.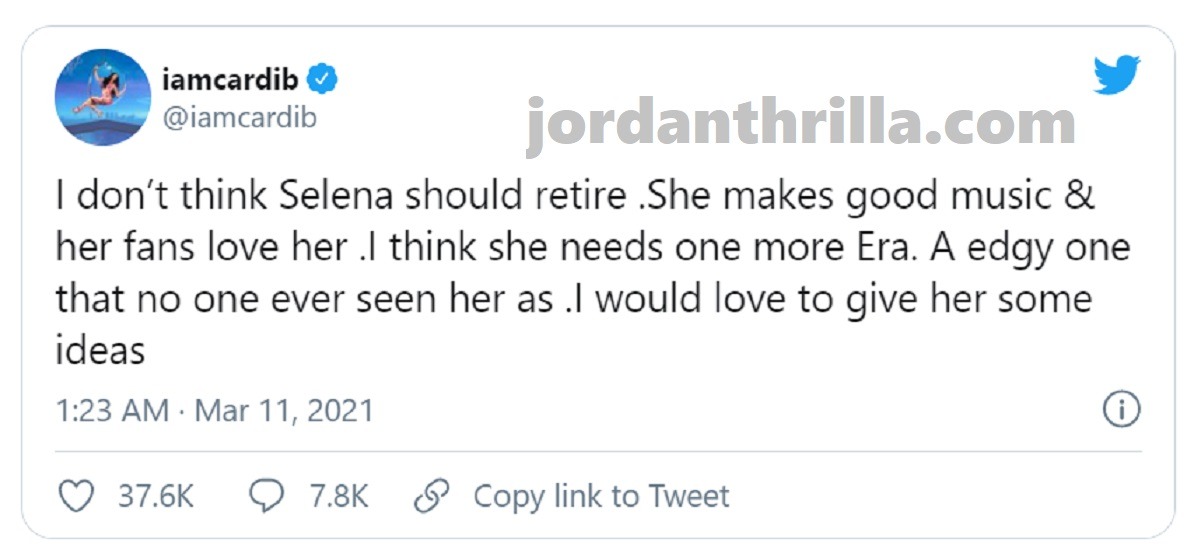 It's not often you see Cardi B speaking so deeply about an artist possibly retiring, so you know this was straight from the heart.
Selena Gomez has been through so much though, including a kidney transplant. If she chooses to retire the best thing people can do is support her decision and celebrate her career.
Author: JordanThrilla