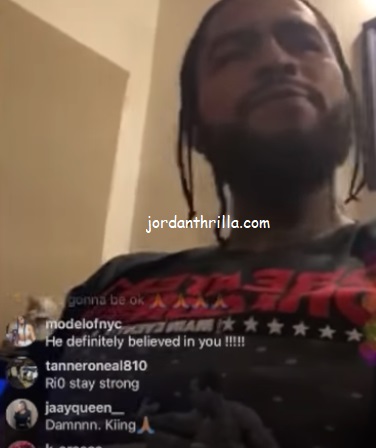 Dave East crying for Kiing Shooter's death on Instagram Live is viral. In the video, Dave East starts to shed tears while talking about Kiing Shooter. He tries his best to hold in his emotions, until they overflowed as he mourned his fallen friend with a painful cry.

Kiing Shooter died last week from coronavirus complications, not too long after announcing that he caught the COVID-19 virus. He was also a good friend of Nas.
Dave East crying for Kiing Shooter while thousands of people were watching, shows how much hurt is in their hearts right now over his unexpected passing.