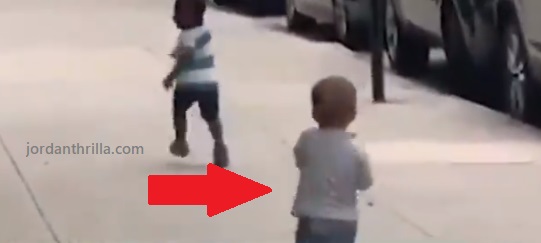 Donald Trump posted a fake video of a black toddler running from a racist white baby on his Twitter account to diss "fake news". In the second part of the video it shows that the two kids actually hugged each other. Donald Trump was back to old campaign against "fake news", using what he thought was good way to portray how fake news is created.
Take a look at his post.

Naturally the reactions to the post are very divided. Some people wanted to know why Donald Trump felt using a video of a black toddler running from a white baby as a political tool was a good idea in time when racial tension is very high. Others thought the video was a great example that conveys how fake news can be created out of nothing.
All in all this is potentially another controversial tweet that probably didn't need to be tweeted, added Donald Trump's legacy as president.
Author: JordanThrilla