Were Don Magic Juan and Snoop Dogg gay back in the day? A seemingly framed gay picture of Don Magic Juan and Snoop Dogg is going viral.
In the alleged gay photo it looks like a moment before Snoop Dogg kisses Don Magic Juan. It could easily be perceived as picture of a gay couple in love. Don Magic Juan posted the alleged gay photo with Snoop Dogg to wish him a happy birthday.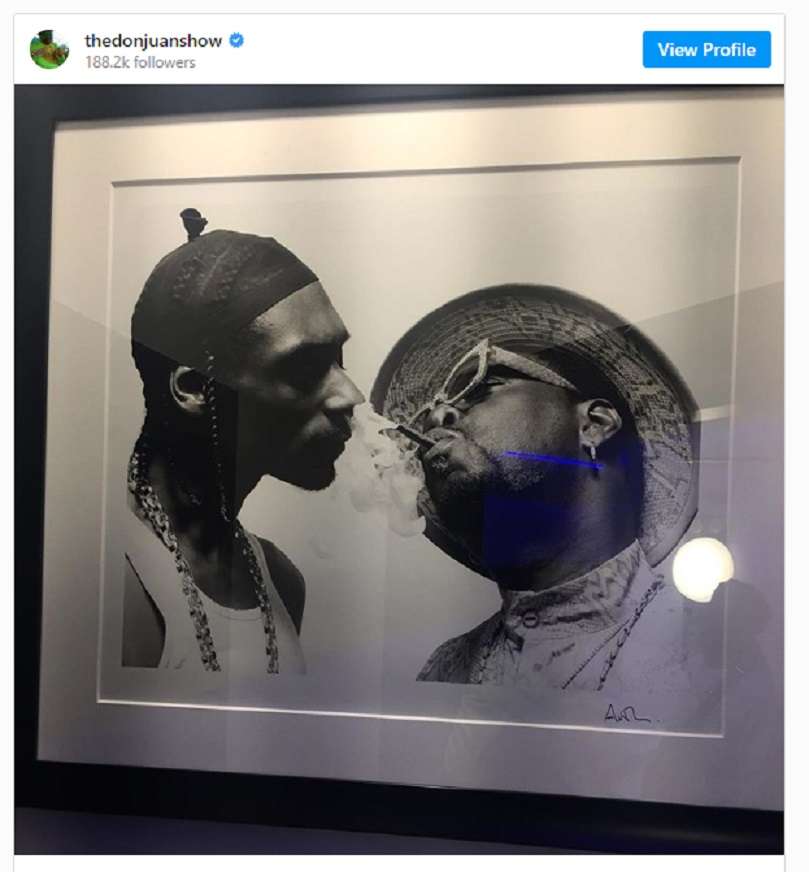 On one hand you could say the two are trying to "shotgun" each other where Snoop Dogg is inhaling the smoke Don Magic Juan is puffing out. You can see Don Magic Juan doing a "nose shotgun" at the 22 second mark of the video above. That in itself could be considered gay by some people.
On the other hand, given the angle it easy to see why some people think that is a gay photo of Snoop Dogg about to kiss Don Magic Juan.
Whatever is the true meaning behind the photo, it is a legendary HipHop picture none the less.
Author: JordanThrilla