Joe Budden is the latest celebrity to fall ill during the pandemic. Joe Budden has COVID-19 coronavirus, and he announced the news himself in a viral tweet.
Joe Budden sent a message to his fans saying, "So I have COVID. I'm pretty sure this effects our pod schedule". New episodes of his podcast usually air every Wednesday and Saturday.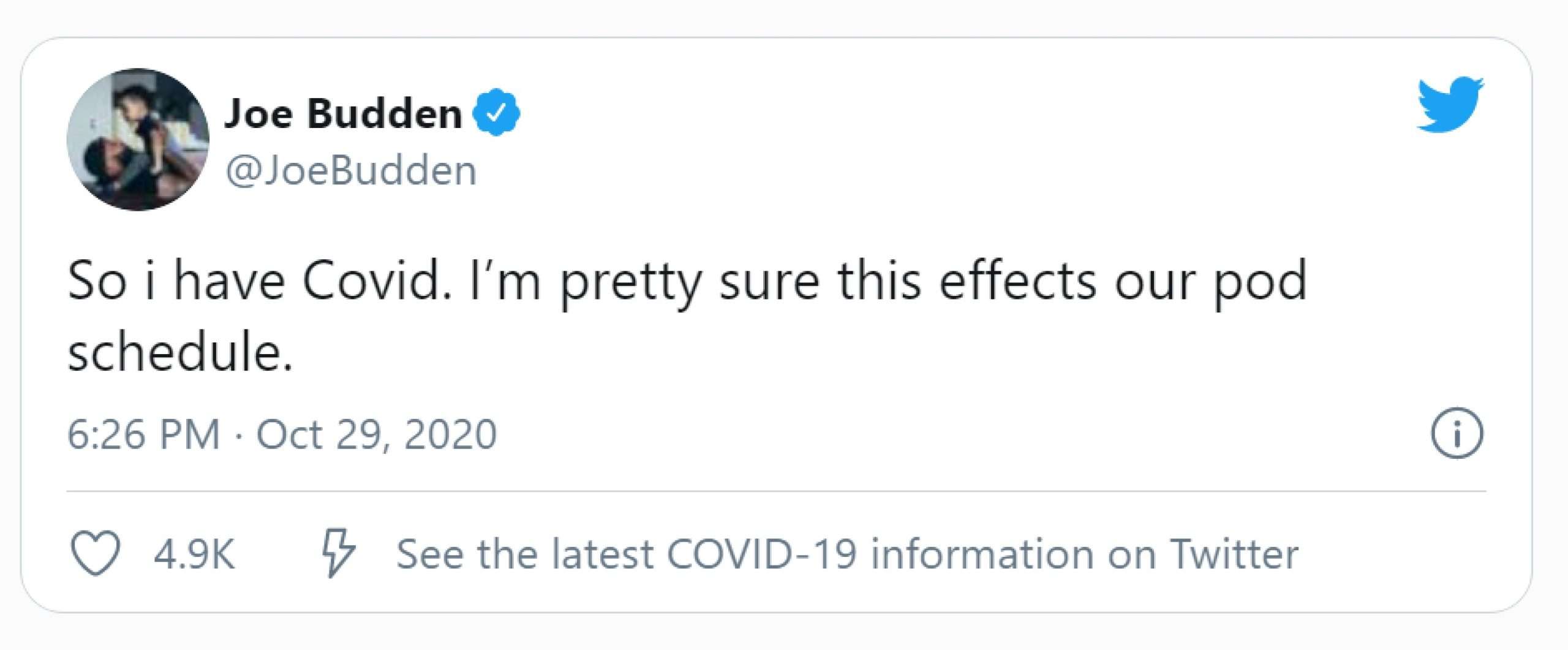 Joe Budden didn't go into detail on the symptoms he had, which could mean he is asymptomatic. The usually timeline given for quarantine after a COVID-19 diagnosis is 2 weeks, which could mean Joe Budden misses at least 4 episodes.
Hopefully Joe Budden makes a full recovery with no complications.
Author: JordanThrilla