There is a sad update on the King Von shooting at a Club last night. It is now reported that King Von is dead. Chopsquad DJ confirmed King Von died from his shooting injuries in an emotional message on Instagram.
When the news first broke of King Von shot at a Club, he was listed in critical condition. It was only confirmed that King Von's brother was shot and killed, along with his friend. Unfortunately we can now say King Von was shot and killed too. Everyone was hoping he would pull through.
Take a look at the sad message from Chopsquad DJ confirming King Von's death.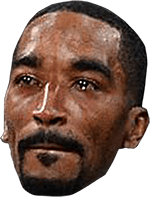 In his full statement on King Von dying Chopsquad DJ said, "My heart can't take this. No bro. Why you. Why bro. Please just Facetime me bro. Why they had to take you. Ima see you again this s*** ain't over. It's far from over. We still just getting started. RIP my bestfriend. The only n**** to listen to me word for word from day 1. I love you King Von".
Hiphop has experienced so much pain in 2020, and now King Von is dead too. There seems to be no end sight for the chaos going on for rappers in Atlanta over the past few months.
RIP King Von, his brother, and his friend that were shot and killed at a Club.
Author: JordanThrilla