Kyrie Irving's "Media Blackout" for the 2020 season is underway. In a viral message it was possibly announced that Kyrie Irving will not speak to media members this season for Brooklyn NETS. Rather than doing media interviews Kyrie Irving will release written statements sent out by himself to answer questions, which is exactly what he did today.
In his statement he explained that the craziness going in 2020 led to him to make a life change, which apparently includes Kyrie Irving not speaking to media for the NETS this season. Kyrie Irving was scheduled to do an in person interview, but started off the new written phase of his NBA life instead. Take a look at this full statement on Kyrie Irving's media blackout.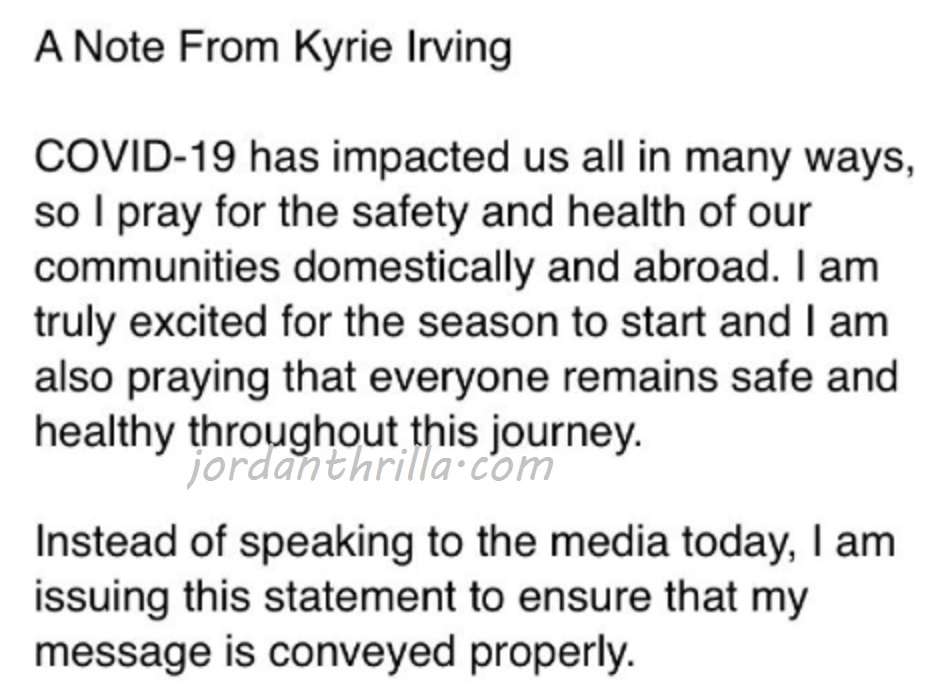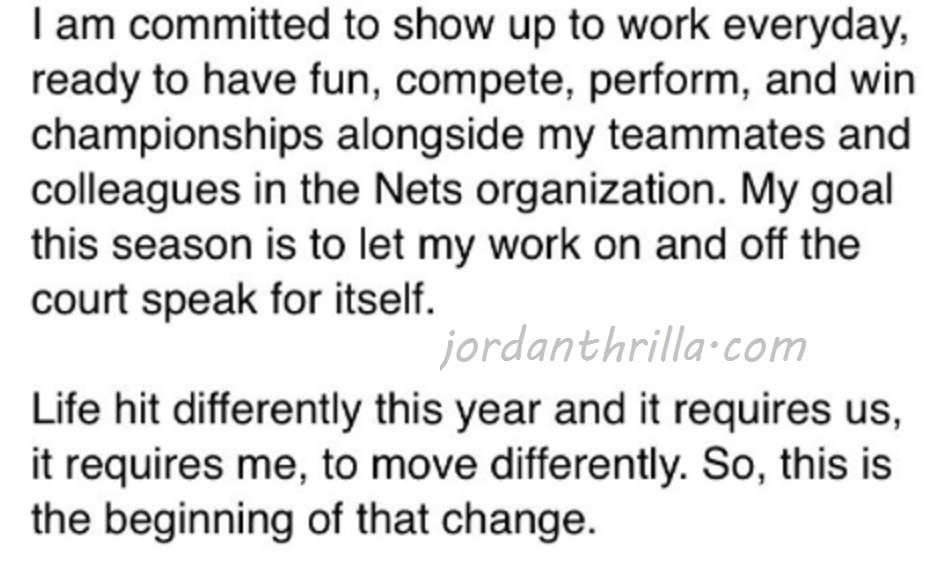 Kyrie Irving has always been an emotional player, but this year he seemed to be more temperamental than ever before. He even allegedly said crazy things like NETS don't need Coach. It all makes sense now that Kyrie has come out and made it clear he was going through some serious mental battles this year.
Kyrie Irving not doing media Interviews this season might be a good thing, because the gist of his message was that he is more focused than ever before. Although his legacy has already been destroyed due to the Boston debacle, he can repair it by winning a miracle championship for NETS this season.
Hopefully the new phase Kyrie Irving is a better leader than the old version of himself. Kyrie Irving's "Media Blackout" could be legendary if it actually improves his on the court performance.
Author: JordanThrilla