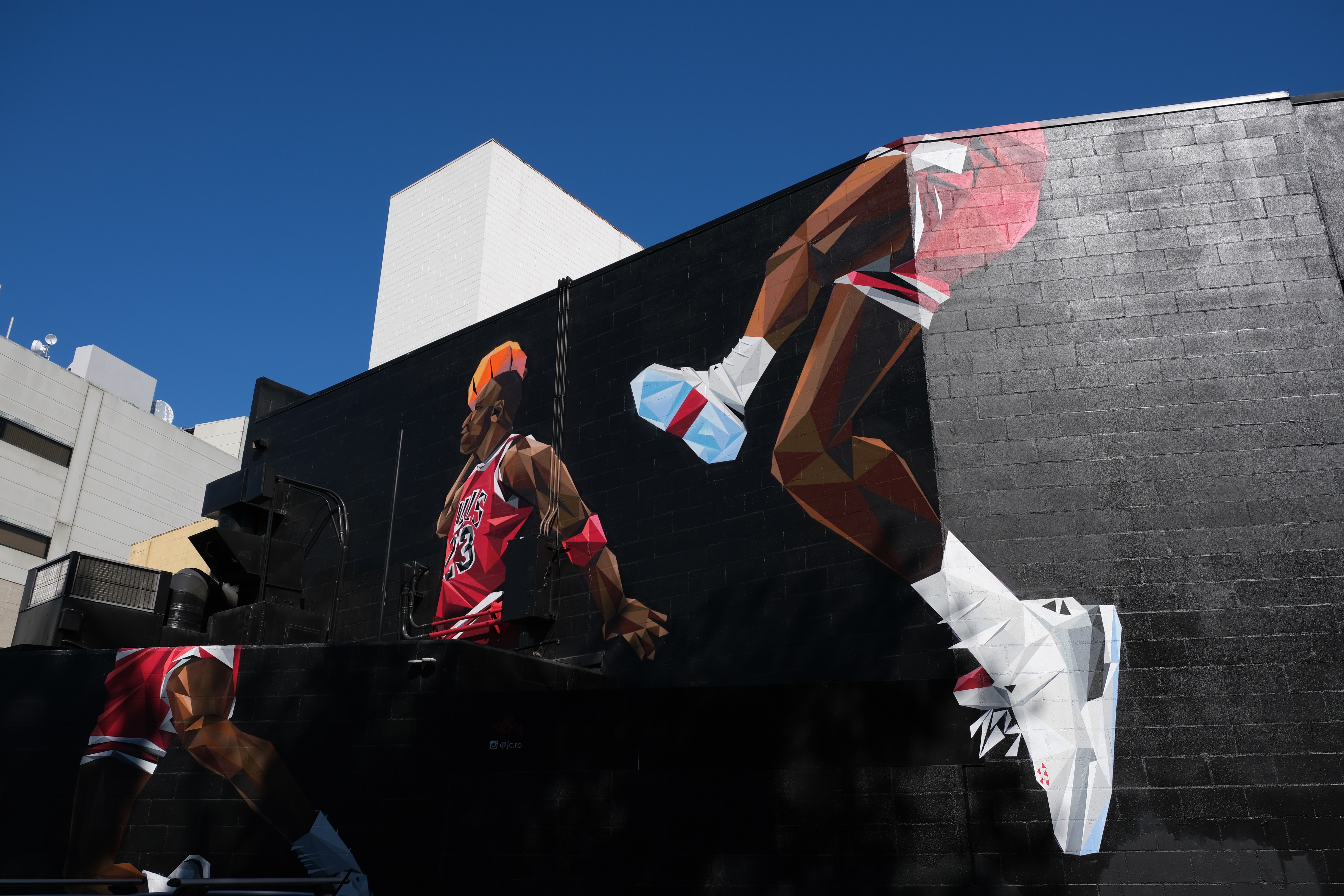 Michael Jordan and Jordan Brand just pledged to donate $100 Million to racial inequality organizations in honor of George Floyd. The $100 Million announcement from Michael Jordan comes in light of the horrible tragedy of George Floyd at the hands of police. Over the next 10 year Michael Jordan will make sure $100 million goes to organizations that strive to battle racial injustice.
Michael Jordan and Jordan Brand released a joint statement that went into the intricate details behind the motivations of their $100 million donation.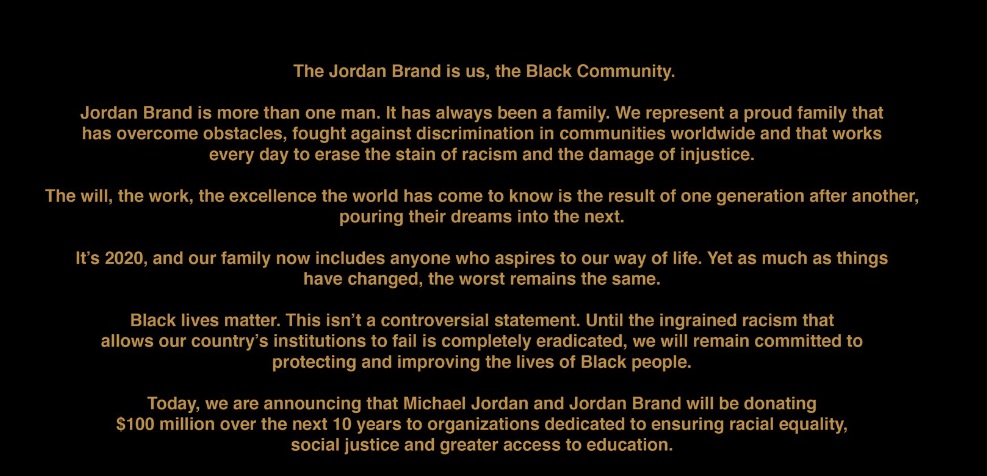 In the past Michael Jordan has been criticized for inadvertently taking part of destroying inner city communities with his high priced sneakers. Now that he has donated $100 Million to people battling racial injustice, many of the people who criticized him may change their tune.
Author: JordanThrilla