People reacted to Keesha replacing Kaycee being on BB 22 Allstars showing their extreme excitement. After Keesha deleted a Facebook post stating she wouldn't be part of Big Brother 22 Allstars cast, rumors started to swirl Keesha would be part of the BB 22. When Kaycee got booted people started to really think Keesha was her replacement.
Check out some twitter reactions to Keesha being on BB 22 Allstars.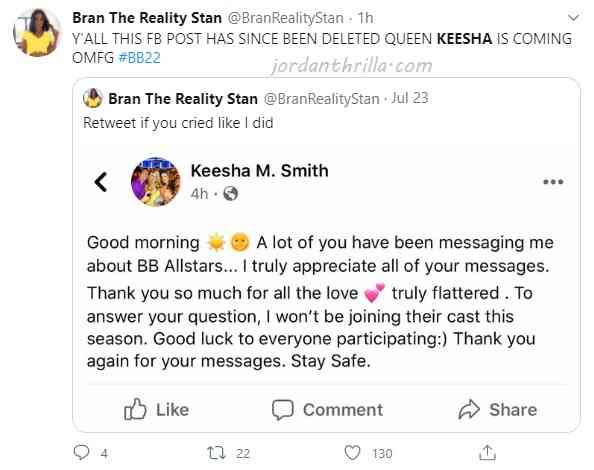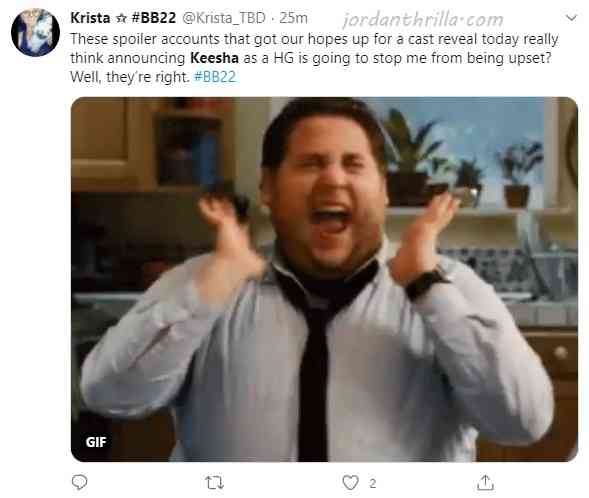 In general most people are ecstatic about the rumors of Keesha replacing Kaycee on BB 22 Allstars cast. A lot of fans weren't interested in the Big Brother 22 Allstars season until they heard the news about Keesha being part of the cast again. Now it seems like the hype is at an all time high for the new Big Brother season.
Author: JordanThrilla