In a major twist of fate Giannis's younger brother Kostas is going to be in the finals before him. People reacted to Kostas Antetokoumpo making the finals before Giannis Antetokounmpo with tweets that conveyed how ironic this moment is. Kostas is first Antetokounmpo brother to lead a team to the finals.
Take a look at the reactions to the possibility of Kostas Antetokounmpo getting a championship ring before Giannis Antetokounmpo.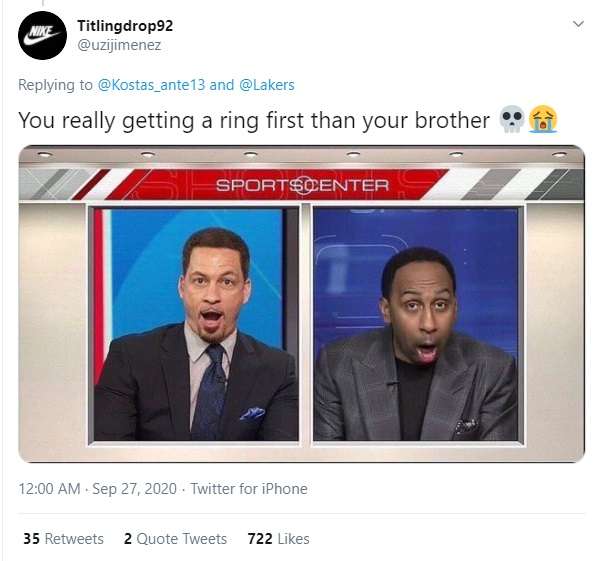 When Giannis Antetokounmpo won the MVP award he famously said "Don't call me MVP until I'm a Champion". It appears now Kostas Antetokounmpo is the only member of his family worthy of being called an NBA MVP by his standards.
Who would have ever thought that Kostas Antetokounmpo would be the first Antetokoumpo brother to make the finals, and not Giannis. It's like The Matrix in the sports sense.
Author: JordanThrilla