There's an old saying that goes "some things are better left unsaid", but on social media that never seems to apply. A racist tweet comparing Paul Millsap's Nose to the Halo Ghost Vehicle after losing Game 5 to Lakers is going viral. A twitter user posted a tweet saying "Paul Millsap's Nose Equals Halo Ghost". A side by side comparison picture was included to show why they felt Paul Millsap's nose is shaped like a Halo Ghost.
The problem is by calling Paul Millsap's nose the Halo Ghost, it could be perceived as mocking his nose shape due to his ethnicity. Naturally people immediately began accusing the twitter user of being racist.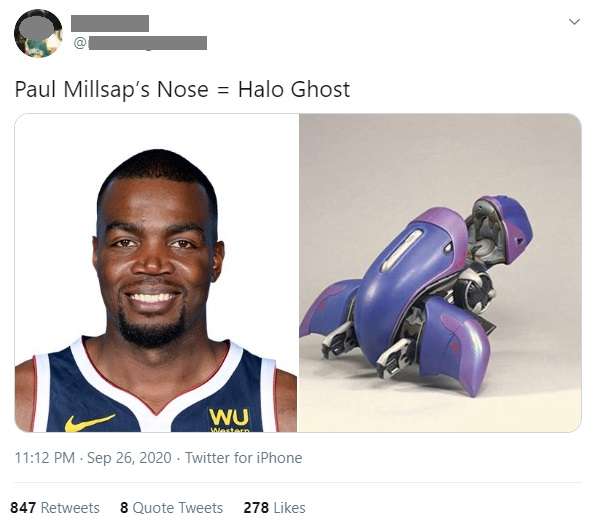 While you can't say for sure that the person meant to be racist, you can definitely say it was an insensitive joke. If a television analyst said something similar they would probably get fired given the increased amount of racial tension in the world today.
Can you imagine Paul Millsap and logging into to Twitter to see people comparing his nose shape to the Halo Ghost vehicle? After losing Game 5 to the Lakers, that would probably anger him even more.
Zero chill social media strikes again, this time with a potentially racist joke.
Author: JordanThrilla