People are reacting to news of Quando Rondo dead after a rumor that Quando Rondo was shot in the head during a retaliation shooting in Atlanta went viral.
It all started when there was an alleged report from Atlanta police that someone was shot at 62 Harwell Road. It stated that a black male was found dead in a car with a bullet to the head. People started to insinuate that the person shot was Quando Rondo.
Naturally the rumor spread like wildfire on social media and people began to say that Quando Rondo was dead.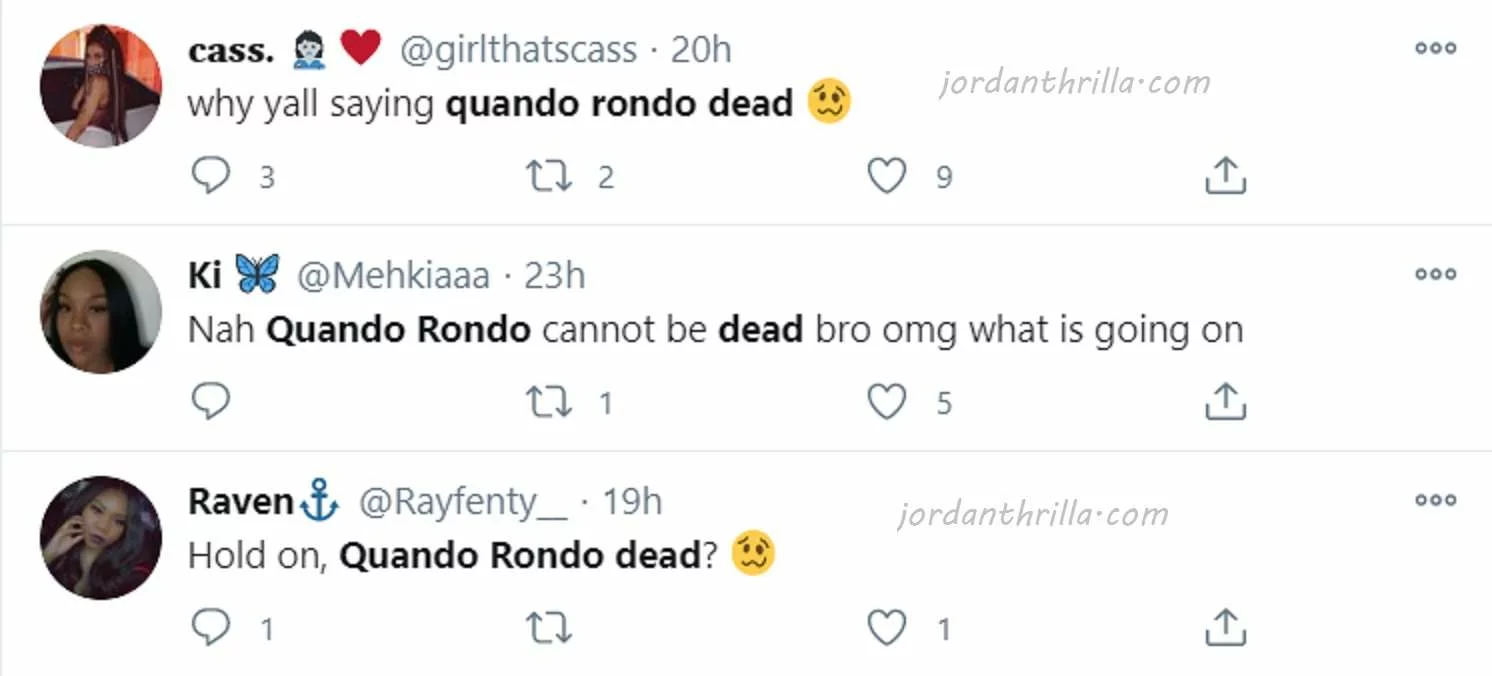 The report that Quando Rondo is dead was believable, because people were thinking it was retaliation for the King Von shooting. The message 600Breezy posted on Instagram that seemed to threaten 4KT, which Quando Rondo is affiliated with immediately came to people's mind.
The news of Quando Rondo shot came shortly after King Von's autopsy photo leaked. However, it appears the rumor of Quando Rondo's death had no validity.
Quando Rondo is not dead, he is still alive and well at the moment.
Author: JordanThrilla