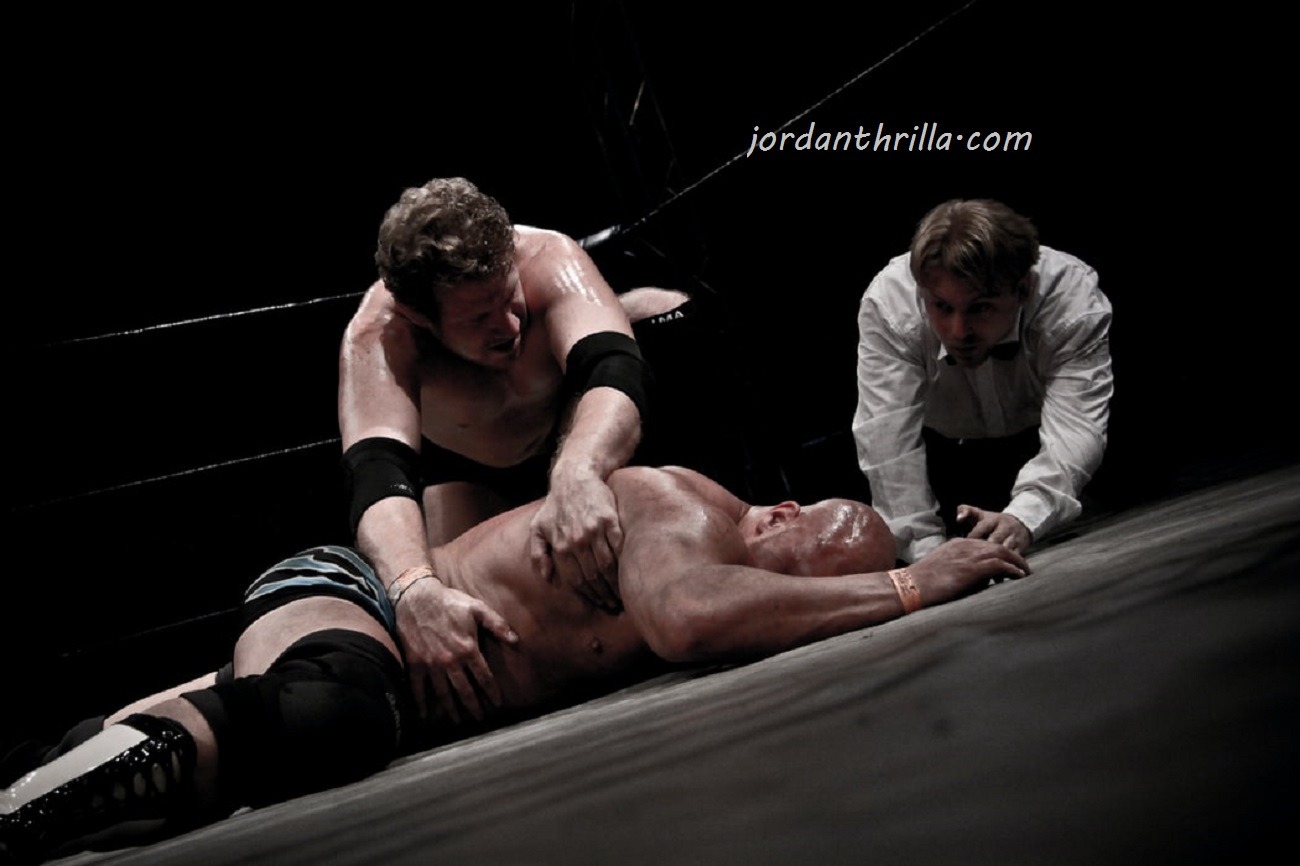 It's 2021 and the worlds of Hiphop and WWE wrestling are colliding with each other. People's reactions to Soulja Boy and Lil Bow Wow beefing with Randy Orton is giving birth to hilarious memes. It all started when Soulja Boy told Randy Orton that wrestling is fake, insinuating his profession was a joke. Randy Orton replied back telling Soulja Boy that everything he raps about is fake.
After that exchange Lil Bow Wow entered the chat clowning Randy Orton for not being able to call shots, and having to check with his boss before making business moves. Naturally all hell broke lose on social media with people clowning 5'3″ Bow Wow for challenging the 6'5″ Randy Orton to a wrestling match.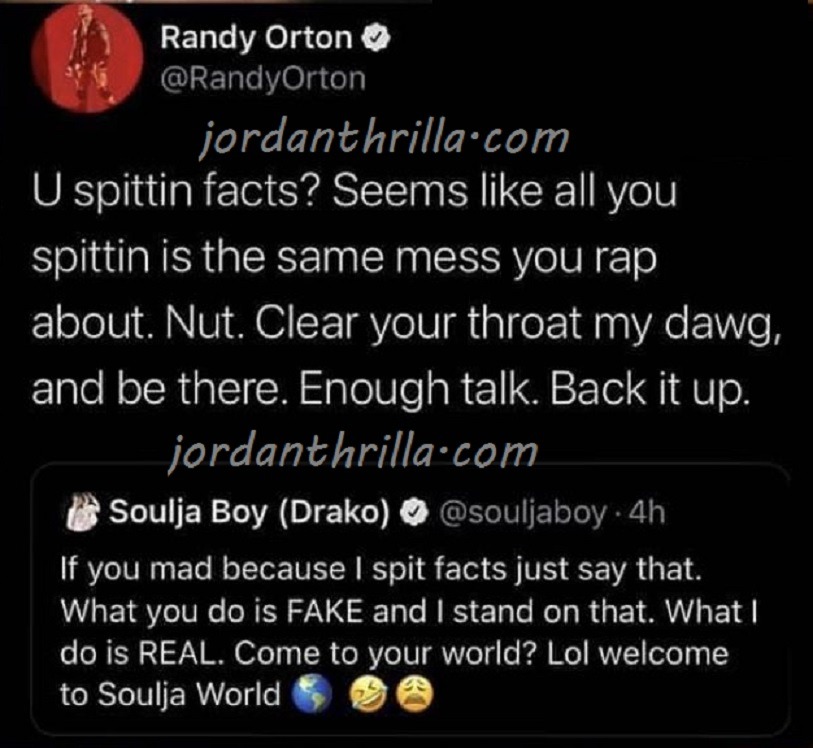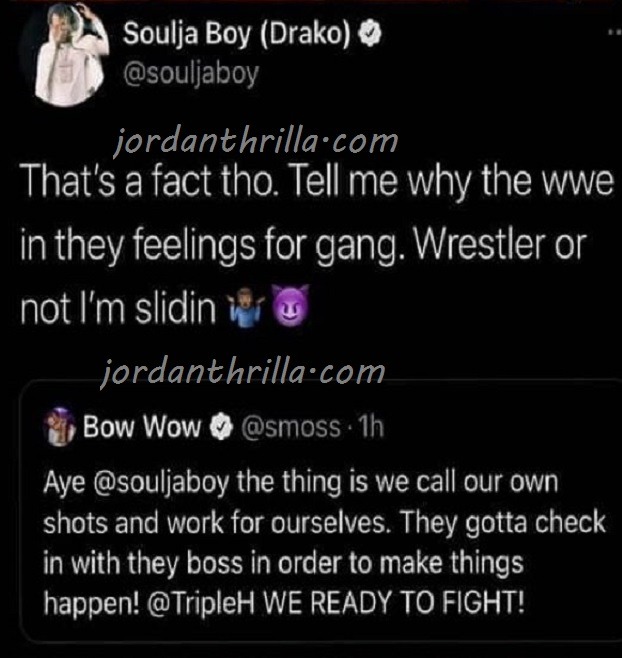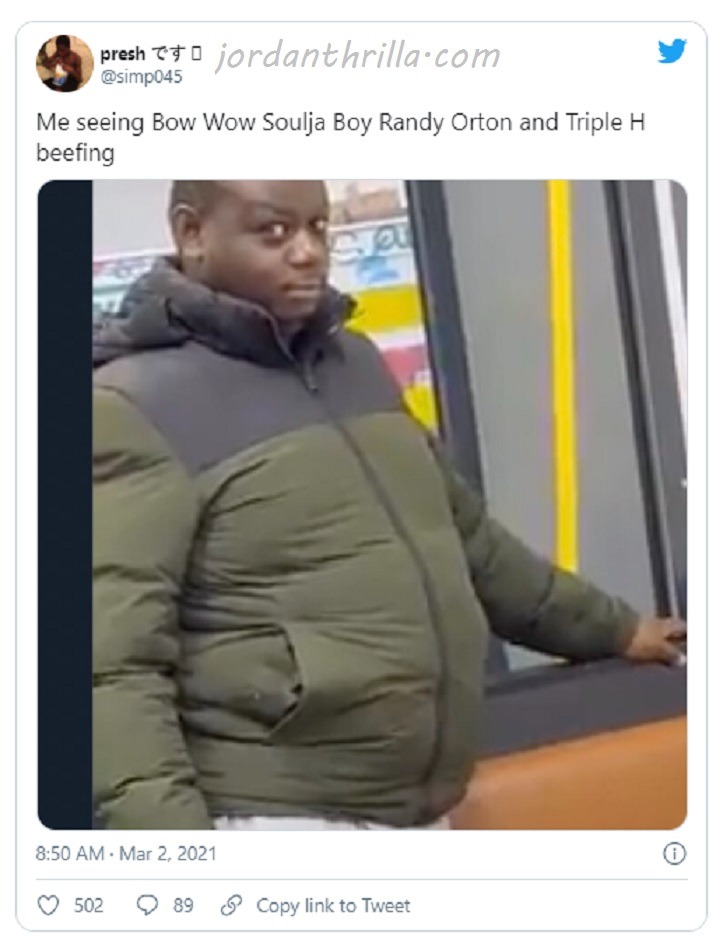 Bow Wow and Soulja boy vs Randy Orton and T-Bar in a tag match at wrestlemania?

Vince McMahon: pic.twitter.com/EV0SwWBjio

— Zechs Merquise (@bwoceo) March 2, 2021
How Randy Orton is gonna do Bow Wow next time he sees him pic.twitter.com/A75016vuma

— Rich (@UptownDCRich) March 2, 2021
Goodmorning! Now when Bow Wow gets put through several tables & loses consciousness on WWE I don't wanna hear no complaining from him cause…pic.twitter.com/hTpMLgfHqW

— Rachel. (@_loveRachel_) March 2, 2021
randy orton whenever he sees bow wow pic.twitter.com/mHZpc2f3rI

— 𝓒𝓮𝓵𝓮𝓫 𝓢𝓹𝓪𝓶 💰 (@CelebrityFasho4) March 2, 2021

If this match were to happen Lil Bow Wow would probably get the biggest payday he has seen in a long time. In terms of height difference Bow Wow vs Randy Orton would almost be like The Big Show vs Floyd Mayweather. The huge difference would be that Bow Wow doesn't know how to fight.
Author: JordanThrilla