Rapper Pop Smoke Told His Girlfriend He was Being Followed Days Before He Was Murdered.
Pop Smoke felt like he was being followed a few days before he was shot during a home invasion of his Airbnb rental according to his girlfriend Amoyea.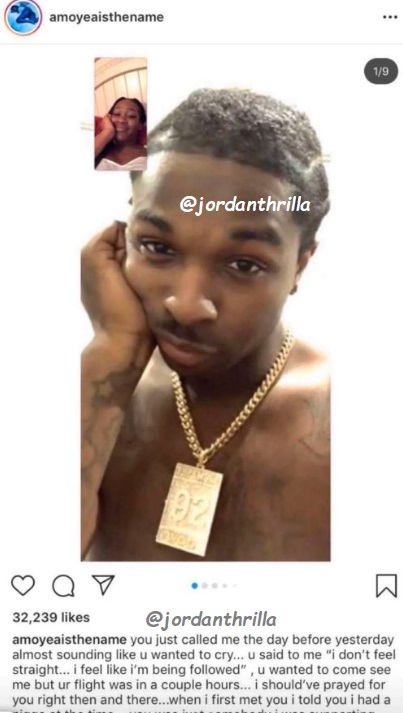 Pop Smoke called her almost in tears crying saying "I don't feel straight…. I feel like I'm being followed" according to her viral Instagram post. She says he wanted to come be with her, but had to catch a flight for his career obligations. It gets even sadder when she mentions she made the mistake of not praying for him right at that moment.
This is a very sad situation. One that in recent days has gotten more and more deep, as new information comes to light.
If Pop Smoke thought he was being followed, it makes you wonder how long the people that killed him, were planning to do it. Pop Smoke could of been feeling followed for months or years, since his girlfriend didn't divulge in to his words that far.
RIP Pop Smoke.
Author: JordanThrilla