Rapper Lil Baby Caught Cheating on Jayda Again With Alexis Sky and Social Media Reacts.
Lil Baby hooked up with Alexis Skyy, and the argument between her and his current girlfriend Jayda went viral. Alexis Sky, Jayda, and Ari are all arguing over Lil Baby, but fans are surprised because they think Lil Baby is super ugly, while others think he doesn't like either one of them, and others can't understand why Jayda keeps forgiving him.
Take a look at the reactions below.
i've concluded that Jayda is happy being cheated on, cause there's just no way pic.twitter.com/RXCAdw8Fht

— Kemi💕 (@amorkems) February 22, 2020
Jayda , Alexis sky and Ari on twitter right now pic.twitter.com/KDWJ9FMCld

— john (@iam_johnw) February 22, 2020
Alexis ans Jayda rn 🤣 pic.twitter.com/NFd1a7z4by

— JÈFE DAMNRIGHT (@_KingRighteous) February 22, 2020
Alexis sky once she hopped on twitter and found out Jayda still exists pic.twitter.com/lCta2pi0K8

— STAR PLATINUM びひ (@100kpanther) February 22, 2020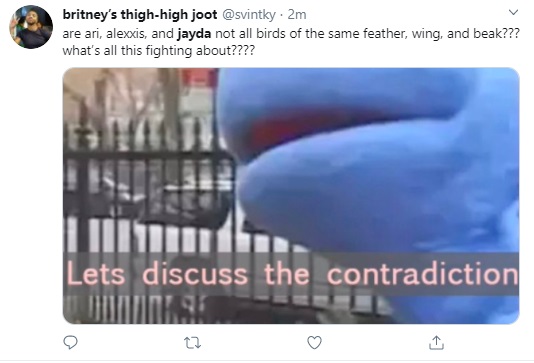 It's safe to say, this is the most confusing love triangle people have ever seen in hip hop for various reasons.
It's not clear why Jayda keeps forgiving Lil Baby, but this could be the last straw.
Let's hope for the best for all them Lil Baby, Alexis Sky, and Jayda.
Author: JordanThrilla