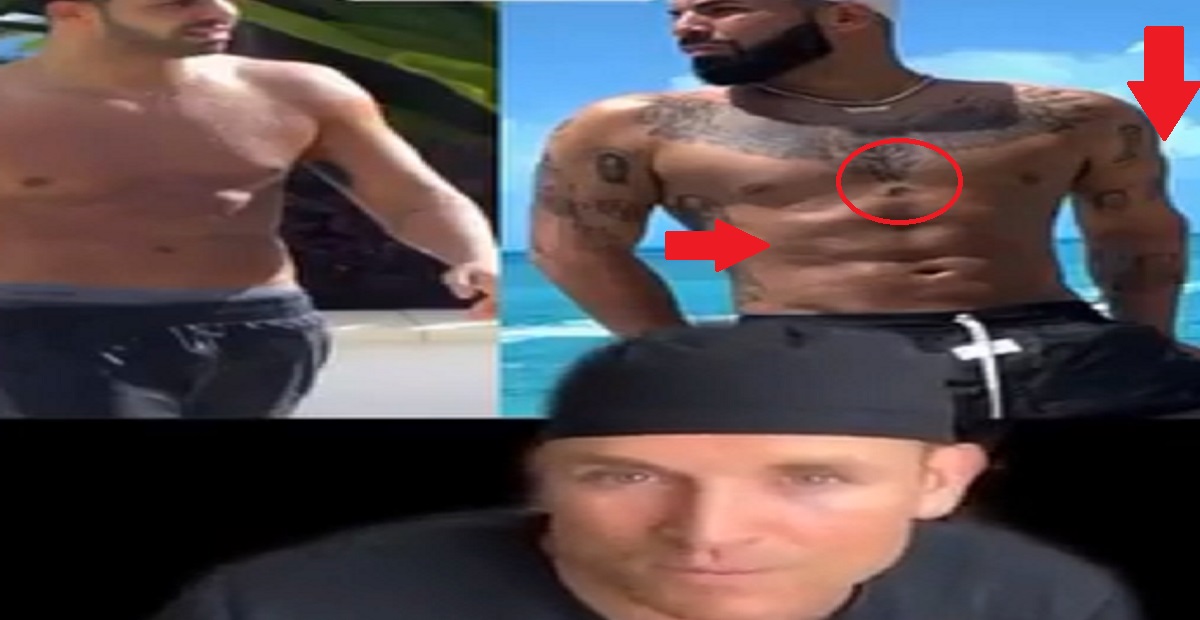 Ever since Pusha T said "surgical summer" conspiracy theories about Drake having fake abs have been floating around HipHop. Now a real plastic surgery doctor exposed Drake's AB Surgery and Arm surgery in detail.
In the viral video the doctor points out the very unnatural aspects of Drake's abs and left arm that may be proof of Drake's ab surgery and arm surgery. In particular the doctor strongly believes Drake had liposuction done on his Abs, and some of the fat transferred to his arms to mimic muscles. This is something you usually only see females doing.
According to the doctor the "ripple effect" on Drake's abs is completely unnatural. He also pointed out that Drake's chest contour doesn't match is abdominal contour. He believes the contour defect between Drake's Abs and his chest is caused by granulation tissue from the surgery. Granulation tissue forms during the wound healing process.
The video takes an interesting turn when the doctor reveals Drake's arm surgery he possibly had done to make his triceps appear bigger. He pointed out the bulge in Drake's triceps looks unnatural like what he sees in patients who had fat transfers done.
Take a look at the plastic surgeon explaining why he believes Drake's abs are fake.

When a photo leaked of Drake jumping out a cruise ship and his alleged fake abs were completely gone, it really made people start wondering if the rumors were true. Now that a plastic surgeon is exposing Drake's ab surgery the conspiracy theories about his abs being fake seem even more believable.
Pusha T may have been telling the truth about Drake's surgical summer. Drake was cutting corners when he had Quentin Miller secretly ghostwriting for him, and he may have been cutting corners in the gym with fake abs too.
Ironically it was just announced that Drake is getting knee surgery
Author: JordanThrilla