Even after his baby mama pleaded to him to stop taunting his enemies, Tekashi69 continued his trend of heinous disrespect. Tekashi 6IX9INE's King Von T-Shirt is now going viral. What he did in that T-shirt is even more disrespectful than the shirt itself.
In a series of Instagram posts Tekashi69 reenacted King Von's death scene. He posted a picture of himself laying dead in the middle of street with a caption reading "Pick ya man". Anyone who has seen the clear video footage of King Von's death knows that's how he was laid out on the pavement after getting shot a point blank range.
This is the photo where Tekashi 6IX9INE replicated King Von death scene.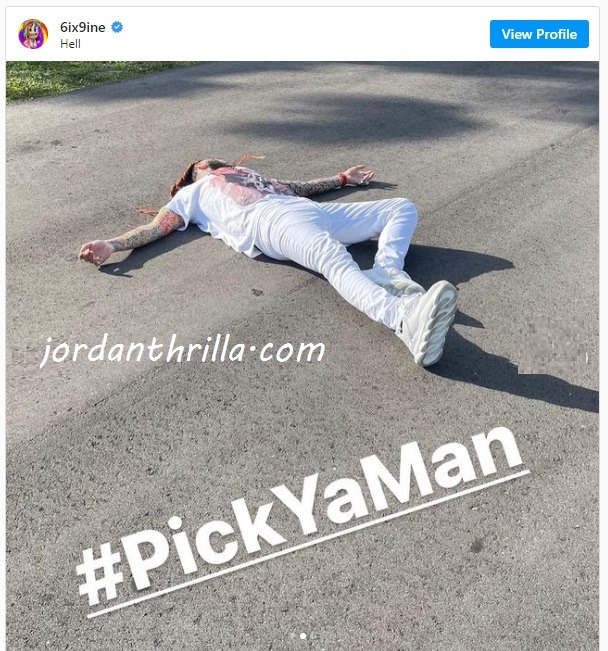 This is the King Von T-shirt Tekashi 6IX9INE was wearing in that heinous photo.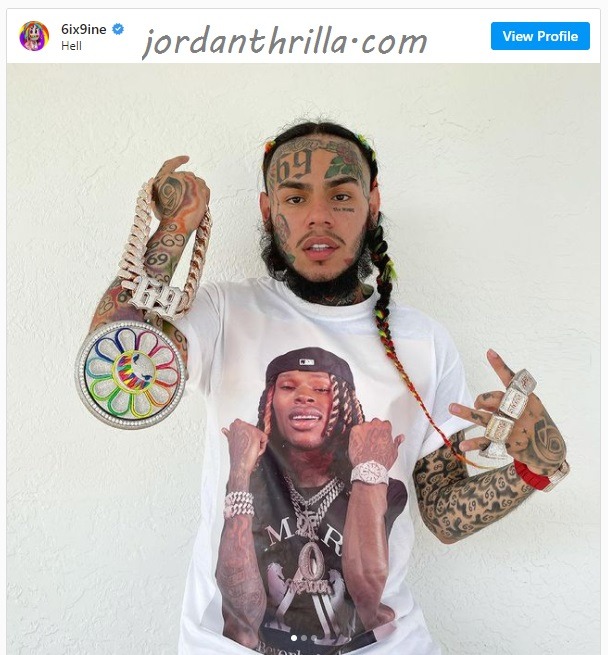 The more you see him coming at a dead man in such a manner makes you wonder what the real endgame here. It's well known trolling to the extreme on social media is what keeps Tekashi's career alive, but was it necessary to take this route? It seems like Tekashi69 is very desperate after his album flopped, and he is willing to do anything to keep his name alive. It's sad that even after his own family complained that they were getting death threats, he still keeps provoking his enemies. Tekashi69's King Von T-shirt along with reenacting his death scene might really be a sign that he really doesn't care about the safety of his family, because it seems he is going way too far with this stuff.