People around social media are baffled and intrigued after a Texas resident captured footage of two suns in Texas' sky during the snow storm. The man actually caught this strange occurrence by accident as he was trying to get a panoramic view of skyline just for nostalgia purposes. He never expected this footage would give birth to a Two suns in Texas conspiracy theory.
While watching the video below pay close attention to the circular object to the left of the what appears to be real sun going down on the lower right. What could be the explanation behind this phenomena, or better yet what is being hidden?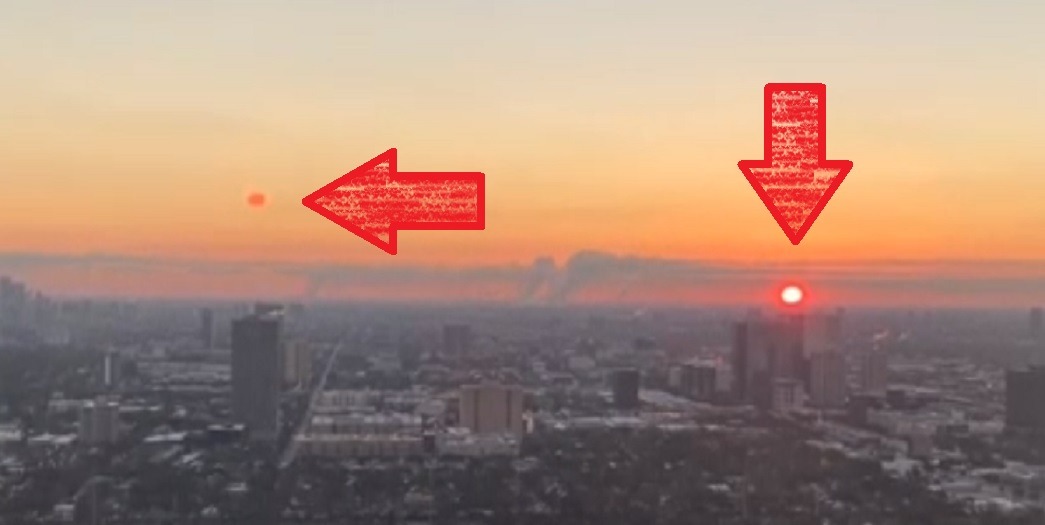 Not too long ago a conspiracy theory that Bill Gates was blocking out the sun to cause the Texas snow storm was catching steam on social media. That was fueled by video people posted of alleged fake snow around the state. After seeing this footage that possibly shows two suns in Texas skies it really makes you wonder if these two things are somehow connected.
How deep does the rabbit hole really go?
Author: JordanThrilla