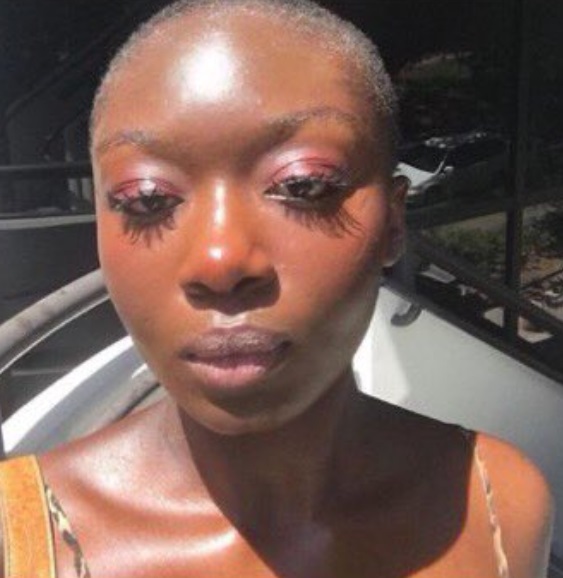 Toyin Salau's body was found dead after she complained about being molested and went missing 4 Days ago. A prominent local activist, Oluwatoyin "Toyin" Salau's death comes after an announcement on June 11 that she was last seen near Orange Avenue & Wahnish Way in Tallahassee, Florida. Before Toyin Salau was found murdered she was complaining on social media about a black man molesting her on the date of June 6.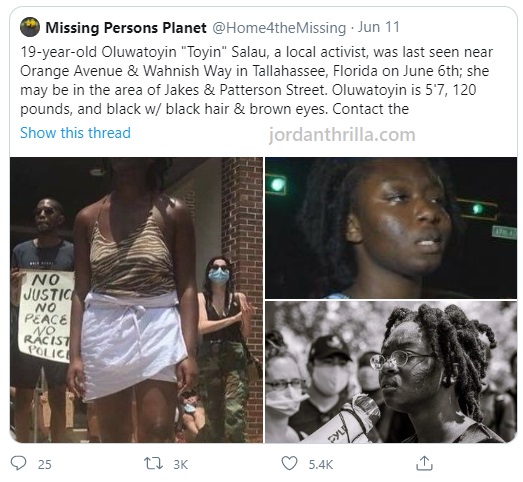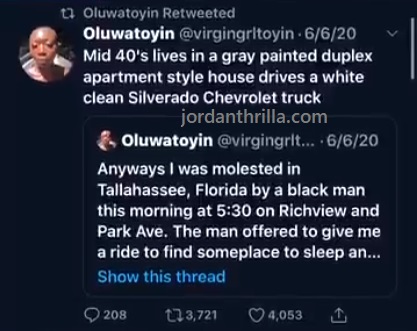 It's not certain if that alleged attack is connected to her murder, but it seems like a lot more than coincidence. The fact that Toyin Salau said the person tried to solace her after the assault indicates they might have been afraid she was going to press charges. It's surprising that no one helped her when she let the world what had happened.
Hopefully the person mentioned in the social media complaint isn't the same person who murdered Toyin Salau. If it was, it means her death could of possibly been prevented if more people who could of helped her where paying attention a few days ago.
Toyin Salau was a major activist in the Tallahassee, Florida area. She was an inspiring voice for young black women everywhere. Now Toyin Salau is dead only 9 days after crying out to the world that she was molested. This is so sad.
RIP Toyin Salau. Her life and legacy will never be forgotten.
Author: JordanThrilla