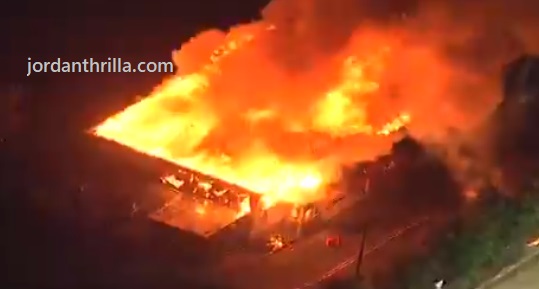 Wendy's on fire on University Ave after protests and riots broke out in the Atlanta area. Reports say protesters set the Wendy's on fire, and are blocking the Interstate downtown connector. A video was released of the Rayshard Brooks shooting in Atlanta before this happened.
The Atlanta Wendy's burning in flames after protesters set it on fire was the location where the unarmed Rayshard Brooks was shot by police. Everyone knew protests would happen after news broke that cops shot an unarmed black man, but no one was expecting to see Wendy's engulfed in fire.

No reports indicate that there was thought to be anyone inside the Wendy's when it was set to on fire. A lot of people are at a breaking point when it comes to racial injustice in the police system, but 99% of protesters are protesting peacefully.
It is important to be sure that protesters actually set this Wendy's on fire. We saw in the past few weeks that it was mostly people posing as protesters doing all the damage, while real protesters were being peaceful.
Let's hope no one was hurt in the Wendy's fire.
Author: JordanThrilla