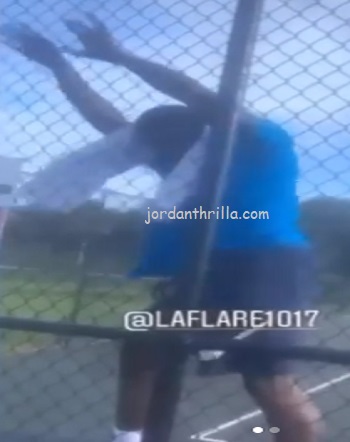 A white man kicked Gucci Mane off a basketball court, making him angry enough to bring out the Old Gucci Mane during the altercation. Gucci Mane hopped over the fence of a basketball court closed due to coronavirus, because he had a serious urge to shoot some hoops. However, things went left when the white guy pulled up to kick Gucci Mane and his comrades off the court.

Gucci Mane thought he was being kicked off the court because of skin color. He shouted to the white man "is it because I'm black?". It was only a few weeks ago that Gucci Mane asked fans to choose if they want the old version of him back.
This situation where Gucci got kicked off the basketball court is one of many recent incidents where it seems like the Old Gucci has finally reappeared.
Author: JordanThrilla