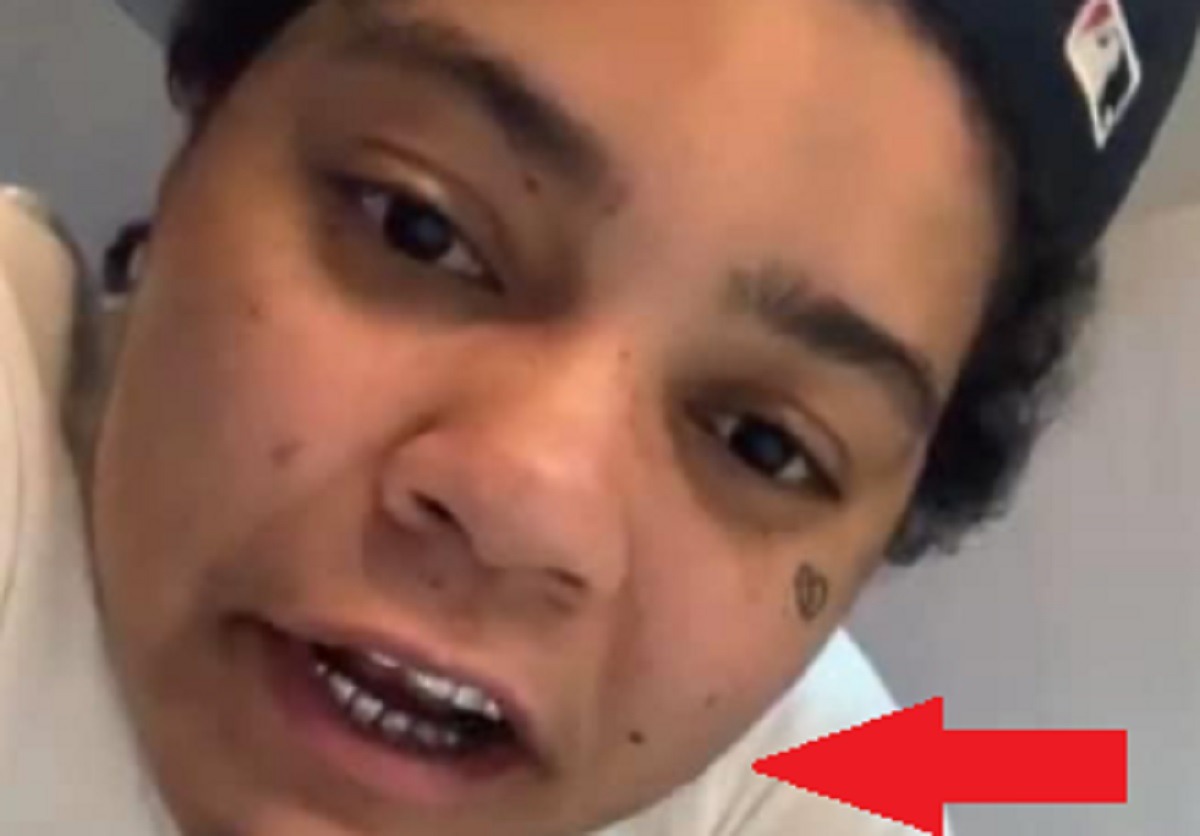 Young Ma showed off her new beard on Instagram Live. In the video Young Ma wears an eyelash on her chin as a goatee beard.
After seeing Young Ma with a beard, people are beginning to wonder if she is going through an identity crisis.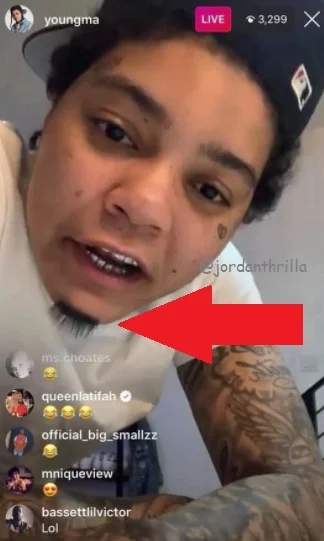 Young Ma has always been more manly than feminine, openly dates women, and raps from a male perspective, but this takes it to a new level. Even her biggest fans never expected to see a Young Ma goatee.
Rick Ross and James Harden might have competition if Young Ma's beard keeps growing.
Author: Jordanthrilla Staff