#AnswerUsPedoTube is viral after YouTube took down a Mama Max video exposing a alleged Child predator website. The video titled "I found a Website That Protects Predators" had around 10,000 views before it was taken down, and the Mama Max channel was given a "strike" for violating YouTube's terms of service.
People on social media instantly started to accuse YouTube of protecting child predators, making the hashtag #AnswerUsPedoTube go viral.
Take a look at how people reacted to YouTube taking down Mama Max's video exposing a website that allegedly protects Child Predators.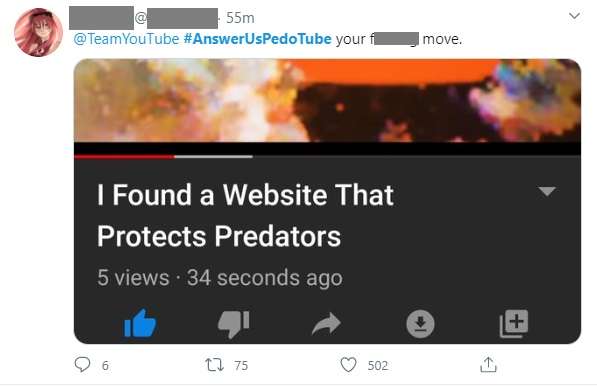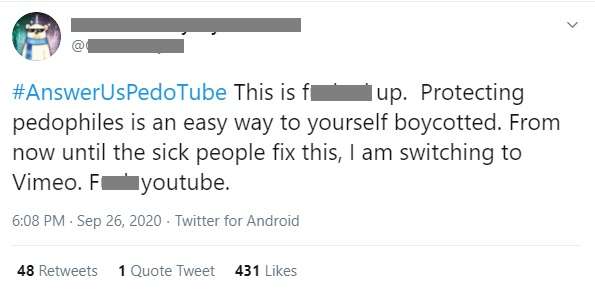 Some people are so mad they are threatening to boycott YouTube, and switch to Vimeo. However, it's not surprising that the video was taken down, due to YouTube's strict rules on controversial content of any kind.
It seems YouTube is showing that there is no bias when it comes to enforcing their Terms of Service, no matter how people perceive the content being removed. Some people think this proves the opposite, and provided example of other allegedly controversial channels that have videos still up on Youtube.
Will people really cancel YouTube for taking down MamaMax's video exposing child predators? How long will hashtag #AnswerUsPedoTube continue to trend? Most importantly will YouTube actually explain why the Mama Max Child Predator exposing video was taken down?
This is another drama filled social media moment of 2020 to add to a continuously growing list.
Author: JordanThrilla