Is Beyonce a blood gang member? Some people are asking this question after a photo leaked of Beyonce throwing up a Blood Gang sign, which gave rise to the Beyonce Blood Gang Member Conspiracy Theory. The question is was it intentional or just coincidence that Beyonce was making the Big B's sign with her hand?
We know Beyonce can get gangster at any moment as evidenced by her verse on "Savage Remix", but no one expected her to be this gangster.
So is Beyoncé a Blood gang member? Take a look at this photo and you be the judge.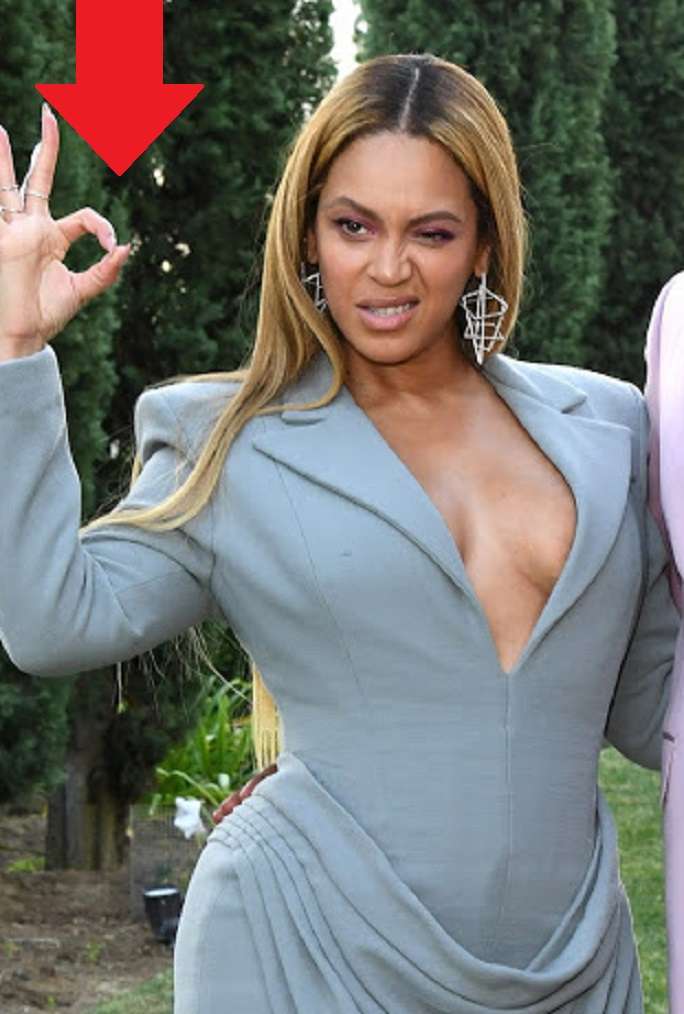 When you compare Beyonce's photo side by side with a photo of Jim Jones doing the One Eyed Blood Gang sign, you realize that even Beyoncé's face is making a gang sign possibly. Beyonce makes the Blood Gang sign, and also squints her eye to do the One Eye thing you see Jim Jones doing.
It very possibly that Beyonce isn't making a gang sign, and it's just coincidence. However you really couldn't argue with this being evidence of the Beyonce Blood Gang Member Conspiracy Theory.
This is a Beyoncé Conspiracy Theory that may never be fully proven.
Author: JordanThrilla