Ari Lennox Shoots Her Shot at 21 Savage With Desperate Comment on His Instagram Live.
Ari Lennox wants 21 Savage and she isn't being shy about it anymore. During an IG Live session, Ari Lennox started to flirt with 21 Savage in the comments saying "Oh you are fine as hell". It's clear Ari Lennox really likes 21 Savage.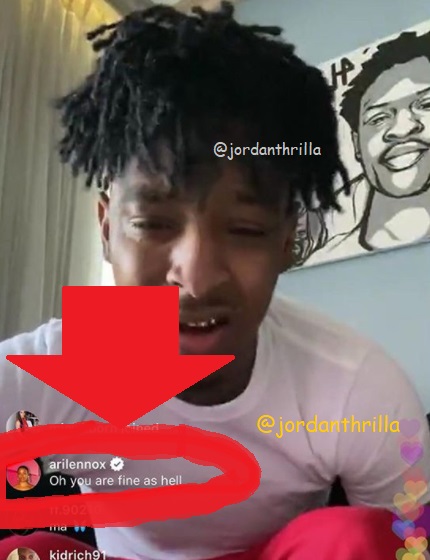 It remains to be seen if 21 Savage will give in to her advances, given that his last girlfriend Amber Rose seems completely different. Who knows though, maybe Ari Lennox is 21 Savage's type too.
Maybe a few months from now, we will see Ari Lennox and 21 Savage being hip hops new Beyonce and Jay Z relationship. Another power couple.
You can see the entire Instagram Live session where Ari Lennox left the comment in the video above.
Author: JordanThrilla