Ayesha Curry's blonde hair is viral, because people are shocked at how different it makes her look. People think Ayesha Curry looks like a white woman with blonde hair. The new look was first revealed when Ayesha Curry posted a video with her blonde hair riding in the car with Stephen Curry. She captioned the photo "Trying out this blonde thing for a hot second".
People on social media started to react to the video conveying how hair color can make a big difference in a persons overall appearance. Is the Blonde Ayesha Curry and Stephen Curry trying to get more in touch with her white side?
Take a look at the social media dubbed white woman Ayesha Curry with blonde hair.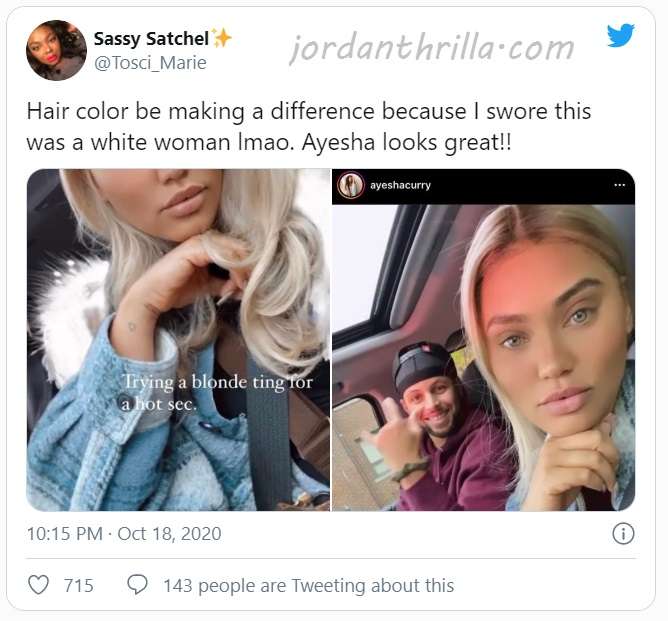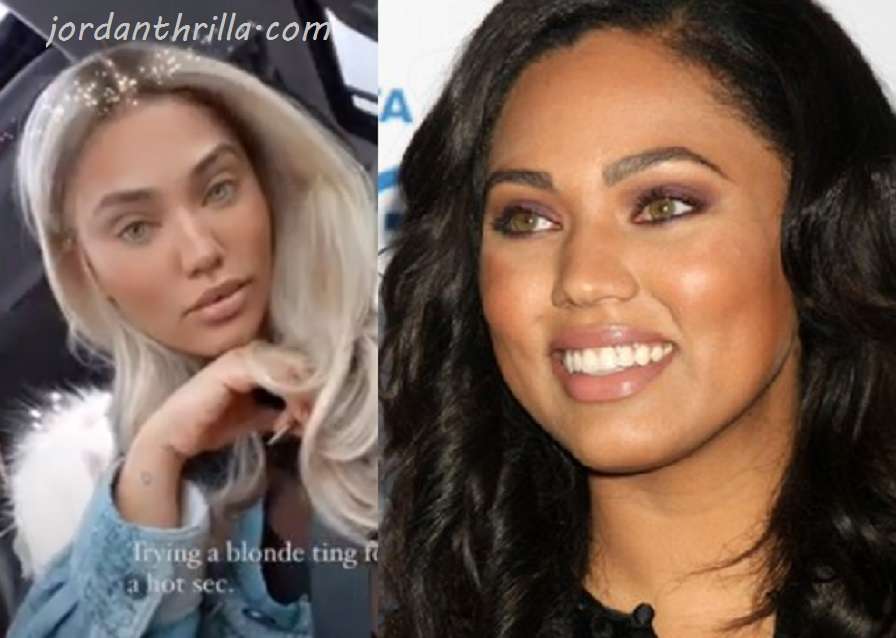 Based on the smile on Stephen Curry's face it seems he likes the Blonde Ayesha Curry looking like a white woman, but the look in his eyes seems to convey he's afraid of how people might react to it.
On social media it seems the feelings are mixed with some people saying she looked great, and some people feeling a little confused by Ayesha Curry's white woman blonde look.
Now that Ayesha Curry's blonde hair is viral, it could easily turn into a situation where she might get a lot of backlash.
Author: JordanThrilla