Carmelo Anthony's 1970s striped shirt and sunglasses post game outfit at Orlando Bubble is going viral. Carmelo Anthony looked like Hyde from "That '70s show" in his post game outfit. Melo's striped shirt and glasses combination looked like something right out a 70's movie. Carmelo Anthony's post game outfit was more clutch than his performance against the Mavericks.
Take a look at Carmelo Anthony looking like Steven Hyde from "That 70s show" at Orlando Bubble.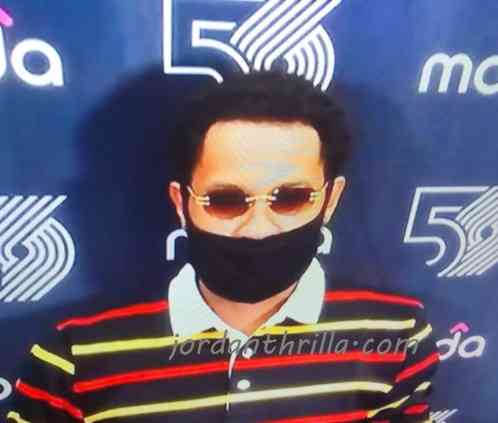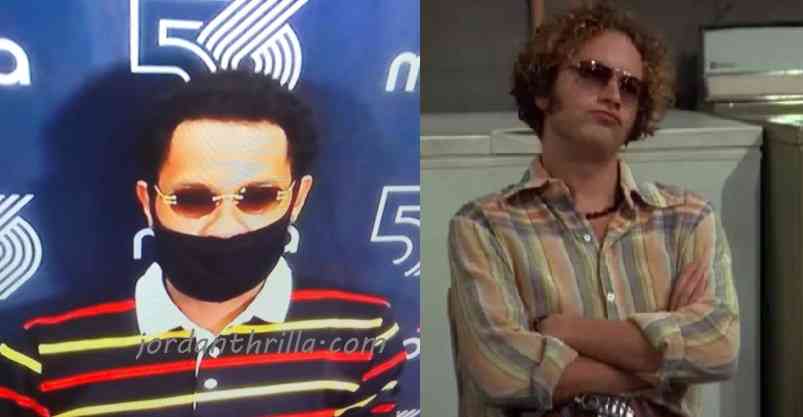 We made sure to include a side by side comparison of Carmelo Anthony's '70s post game outfit side by side with Steven Hyde. The resemblance is uncanny, and they even have on the same style of glasses. Perhaps Carmelo Anthony was paying homage to "That '70s Show".
Carmelo Anthony is turning back the hands of time on and off the court.
Author: JordanThrilla