Doc Rivers is 76ers new coach. Just days after getting fired by the Clippers, Doc Rivers in back in the NBA as a coach. New reports state that Doc Rivers has been named Philadelphia Sixers new head coach. The news was first reported by WOJ.
The exact details of the Coaching agreement between Doc Rivers and Philadelphia 76ers hasn't been announced, but it is said to be a 3 to 5 year deal.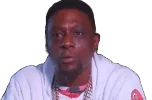 Earlier in the day Adrian Wojnarowski reported that Sixers had a very productive meeting with Doc Rivers, but at the time Mike D'Antoni's name was still floating around as their possible next hire. Now it's official that Doc Rivers is coach of 76ers.
When he parted way with the Clippers Doc River admitted he failed at completing his task of making them a championship team. He is now coming to Sixers at a time when the future of the franchise is very murky. You have the injury prone Joel Embiid, Ben Simmons coming off major knee surgery, and a franchise depleted by early exits in the playoffs when they have contender aspirations.
Doc Rivers won his only championship as coach when he was coaching in the Eastern Conference, so perhaps this a good a sign he will turn things around for the Sixers next season.
Author: JordanThrilla