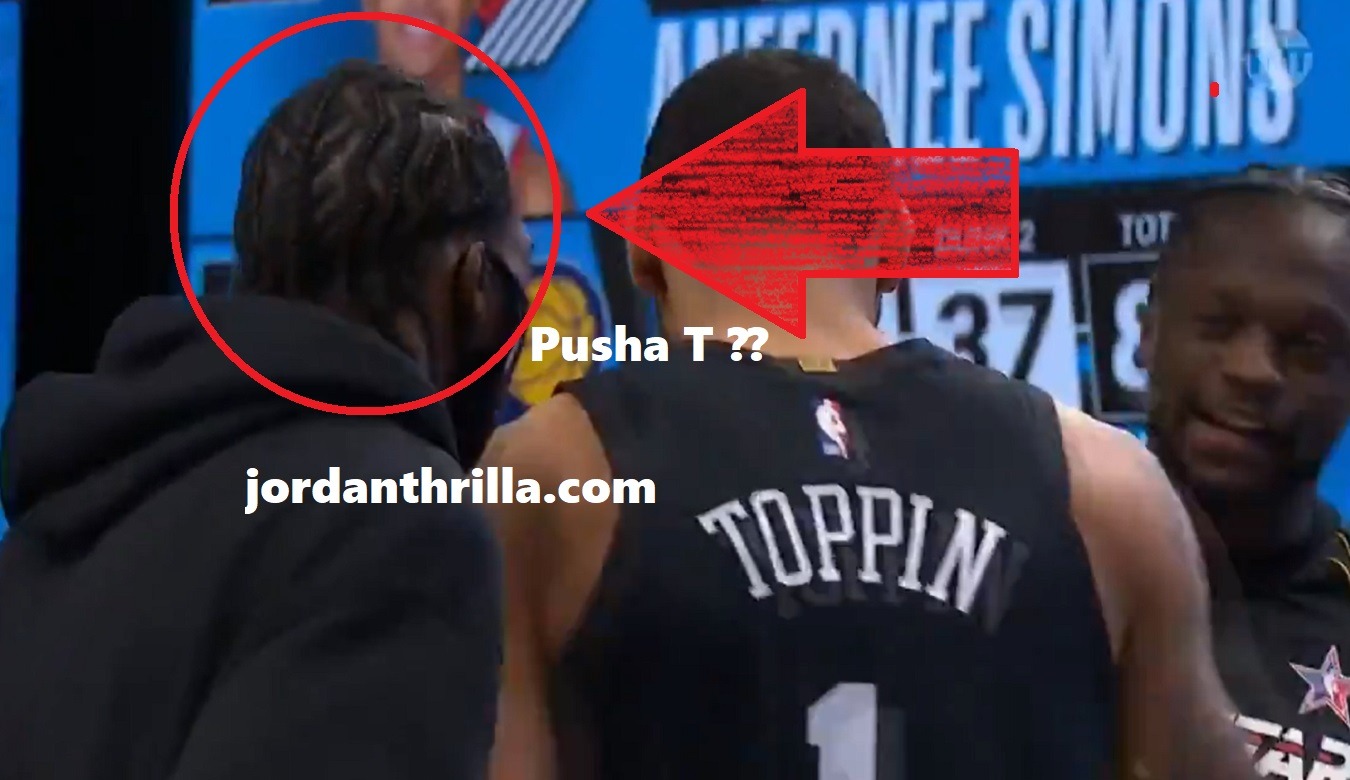 Was Pusha T posing at Julius Randle's father at All Star Weekend 2021? When Obi Toppin dunked over Julius Randle and his dad, for many people the dunk contest wasn't on their mind. What stole the show was Julius Randle's dad looking like Pusha T.
When the camera zoomed after the dunk was successfully completed, it looked like Julius Randle's dad was Pusha T just wearing a facemask. He even has braids similar to his.


It's not known how old Julius Randle's father is, but we do know Pusha T is 43. Given the fact that Julius Randle is 26, he technically is old enough to be his father.
Whatever the case maybe concerning this situation it was cool to see a father and son being a part of the All Star Weekend 2021 dunk contest. That was a historical moment whether it was or wasn't Pusha T.
Author: JordanThrilla