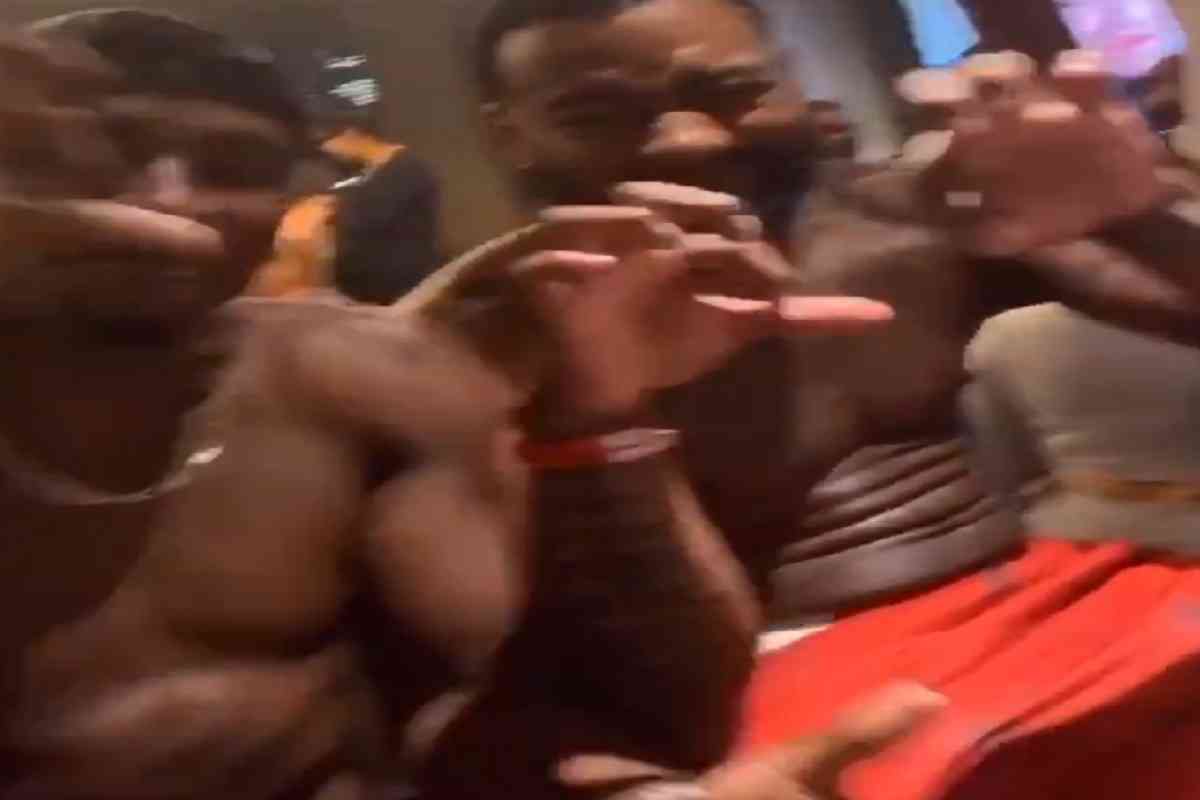 John Wall was partying with gang members in NYC, and he might get a call from Adam Silver very soon. Drunk John Wall throws up Blood Gang signs and a red flag in a viral video. It appears John Wall is in a room of full of drugs (alcohol).
The John Wall gang signs video concludes when a gang member sitting with him flashes a large amount of cash. John Wall looks very out of shape in the video, which is the main thing that has people worried. John Wall openly being a blood gang member, is what probably has Adam Silver worried.
Take a look at John Wall red flagging and throwing up blood gang set.

During the John Wall era in Washington his partying ways have always been one of the complaints fans had. Rumors alleged his drinking problems where one of the main causes of his weight issues. The video of John Wall throwing up his blood gang set and flashing money, could be a sign he has fell back into his old ways.
After the disastrous Achilles injury, John Wall has to be in better shape than ever. Hopefully he doesn't do anything to jeopardize Wizards success again this upcoming season.
Author: JordanThrilla