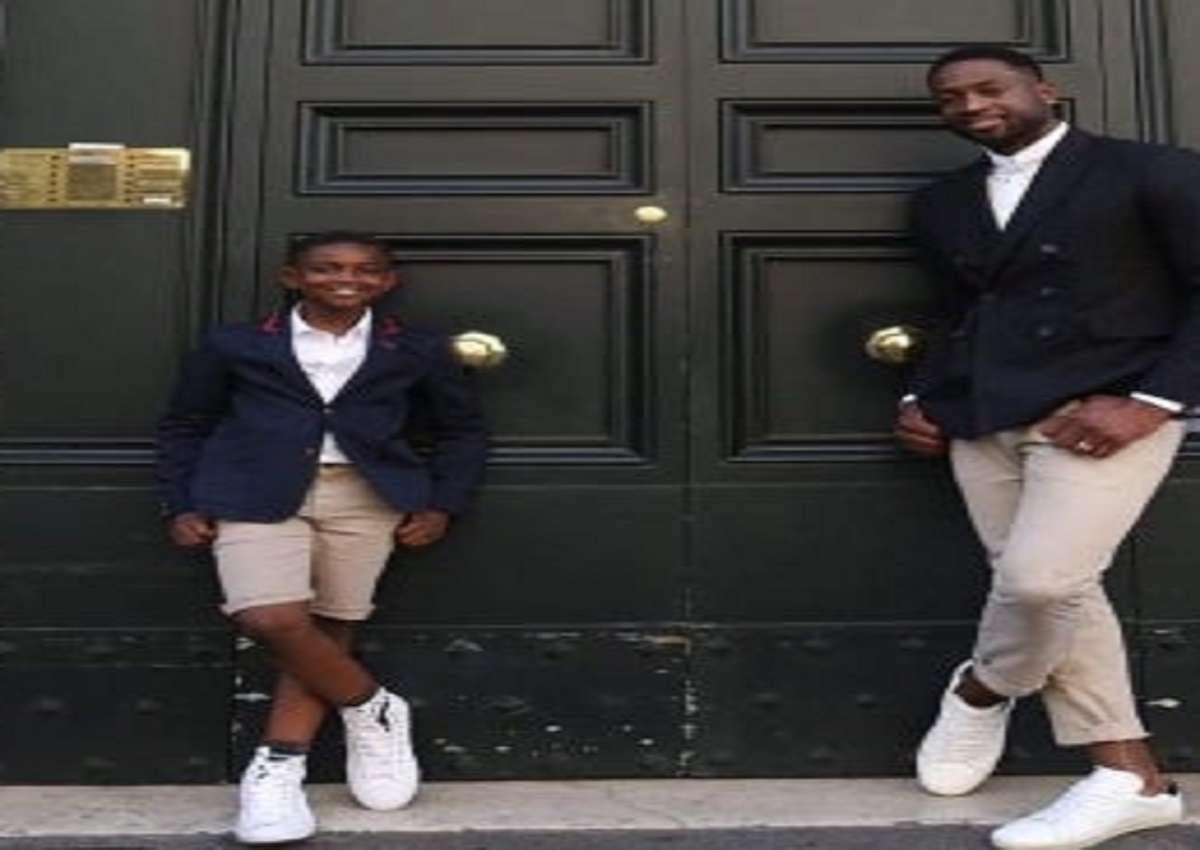 Dwyane Wade Responds and Reacts to Homophobic Comments about His Gay Son Zion's Painted Nails in Thanksgiving Photo.
Dwyane Wade is not happy about the post-thanksgiving hate his gay son received on social media after taking a picture with his nails painted like woman. He took twitter to send a powerful message to the world. In his statement he said,
"I've seen some post-thanksgiving hate on social about my family photo. Stupidity is apart of this world we live in—so i get it. But here's the thing—I've been chosen to lead my family not y'all. So we will continue to be us and support each other with pride, love & a smile".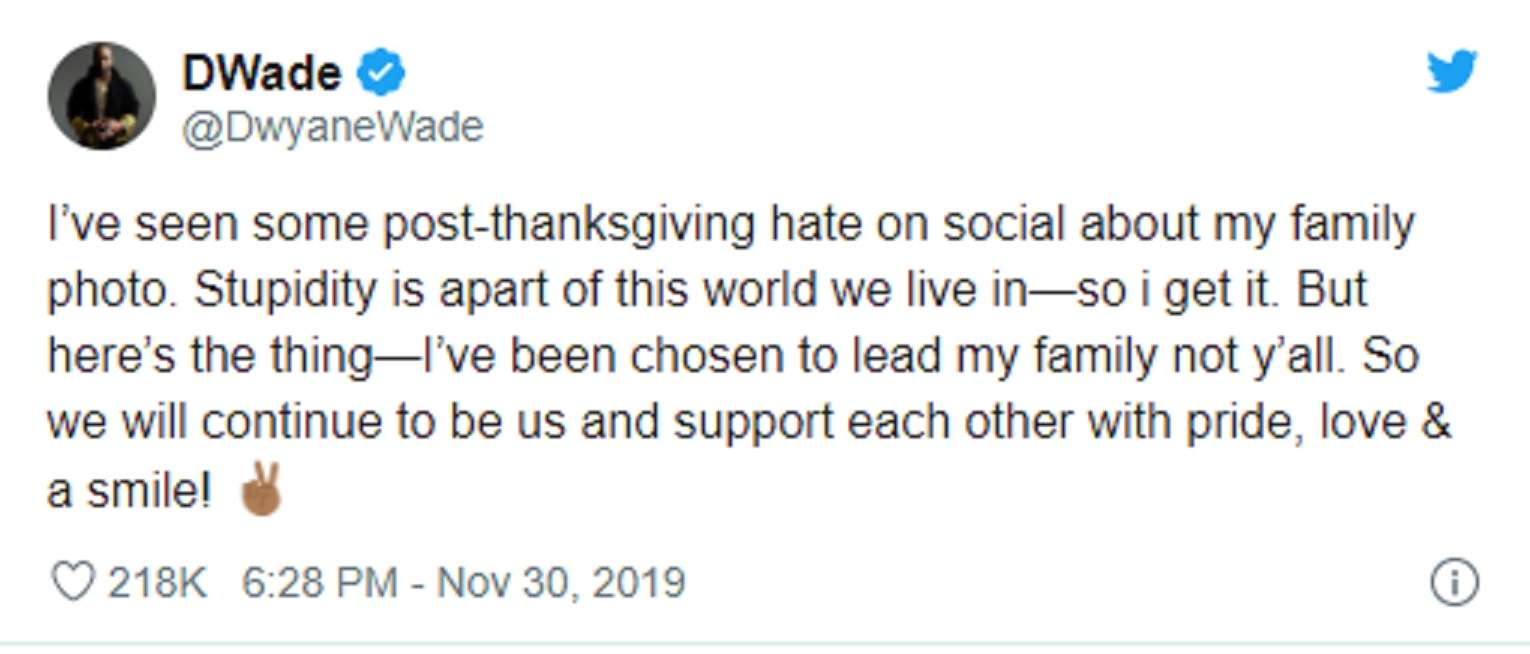 The message he is sending is clear. He wants people to mind their business, and let him run his household as he chooses. He let people know that no matter how much hate is thrown at his family, it won't change that they are supporting their son's lifestyle choices 100%.
In some people eyes this is a bad thing, while some people see it as good parenting. All in all, as long Wade and his family are happy, that is all that matters to Dwyane Wade. He was mentally strong in the NBA, and it seems he's also mentally strong off the court.
Author: JordanThrilla