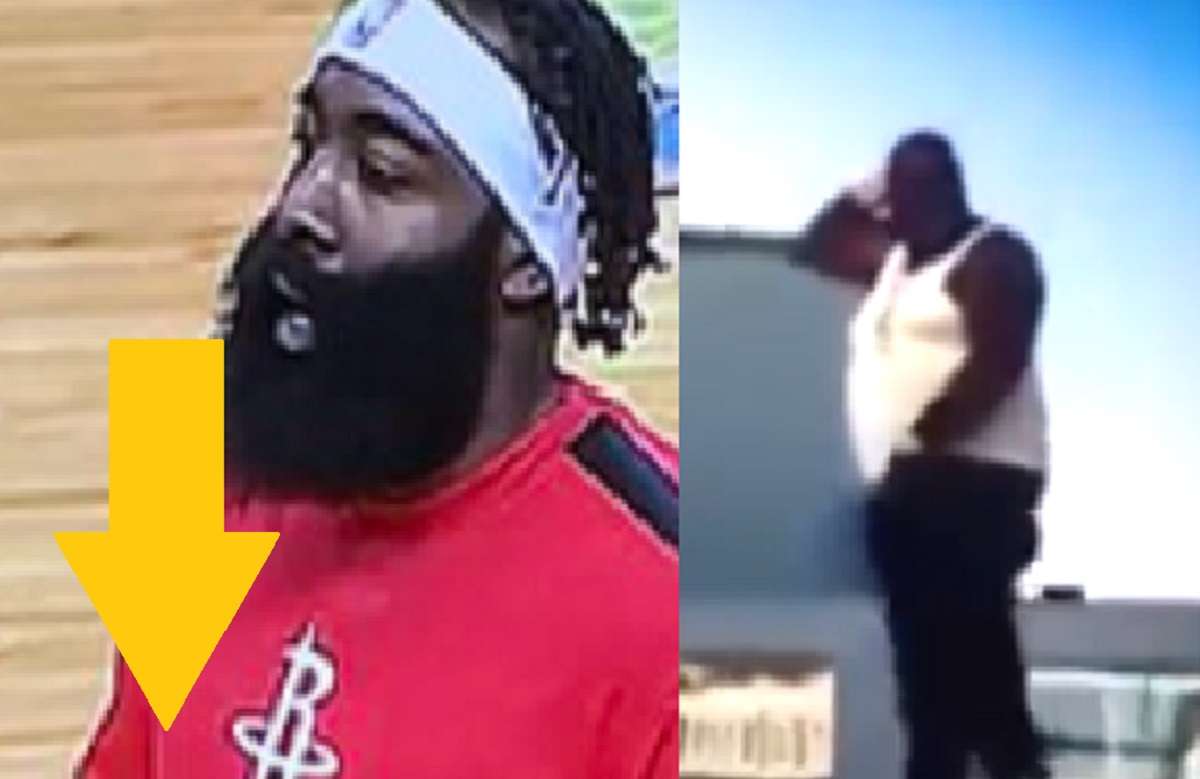 James Harden is back in Rockets line up, but he's looking thicker than ever. Fat James Harden looked like Rick Ross before weight loss against the Spurs, which led to viral jokes on Twitter.
When James Harden was wearing his warmup gear it really brought out the massive weight he gained during the offseason. You could see the fat rolls bursting out over the elastic fitting of his pants.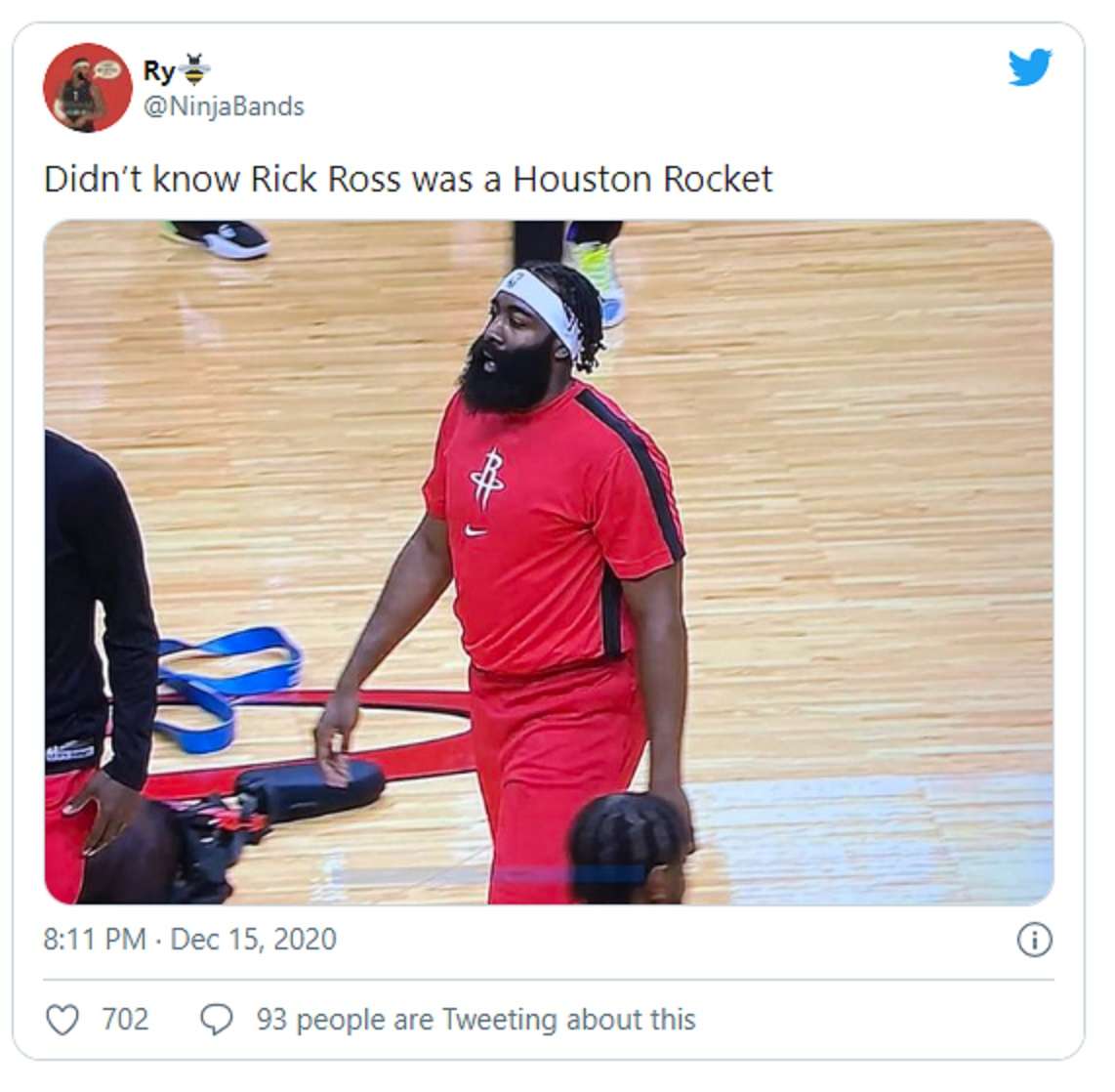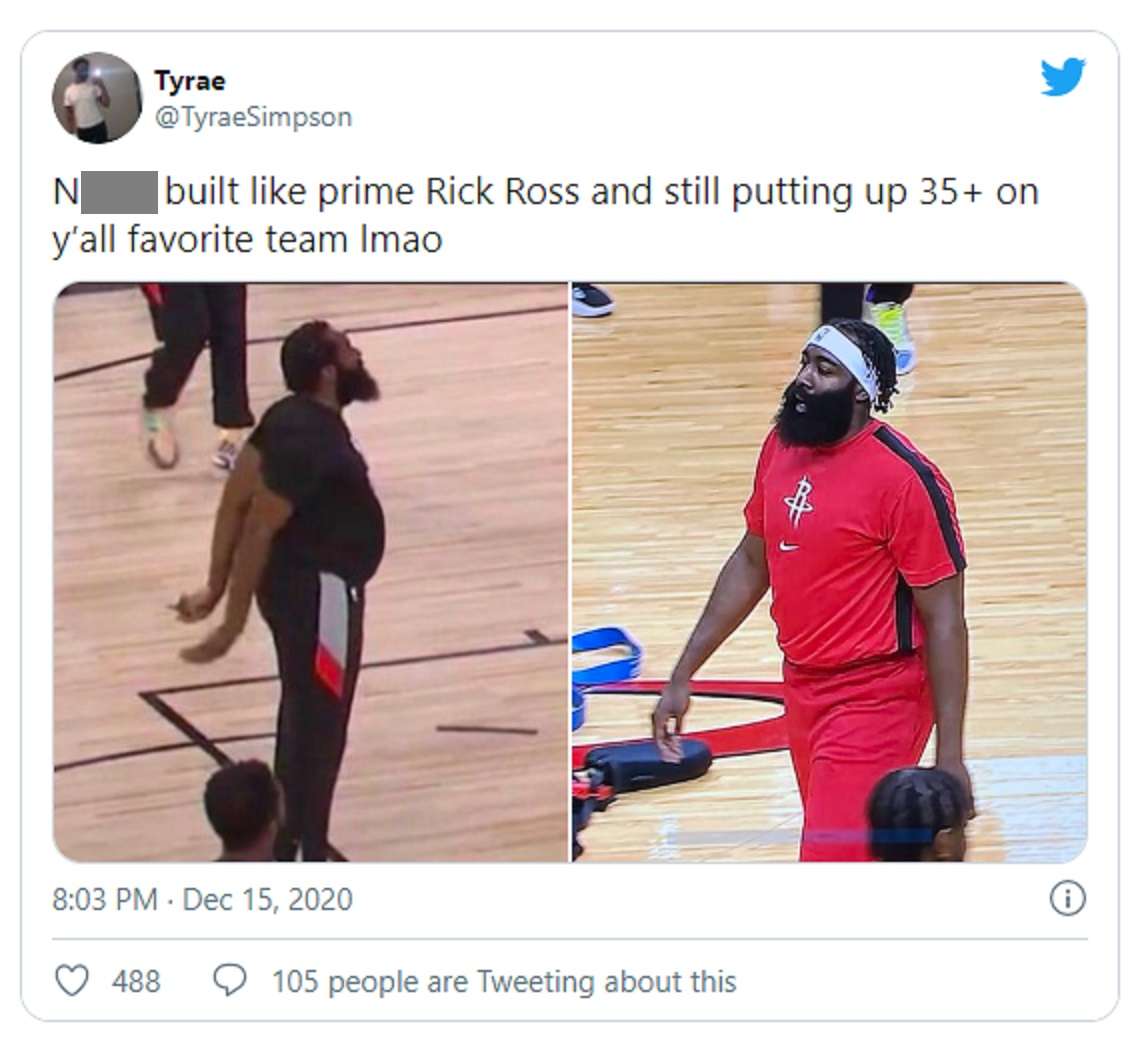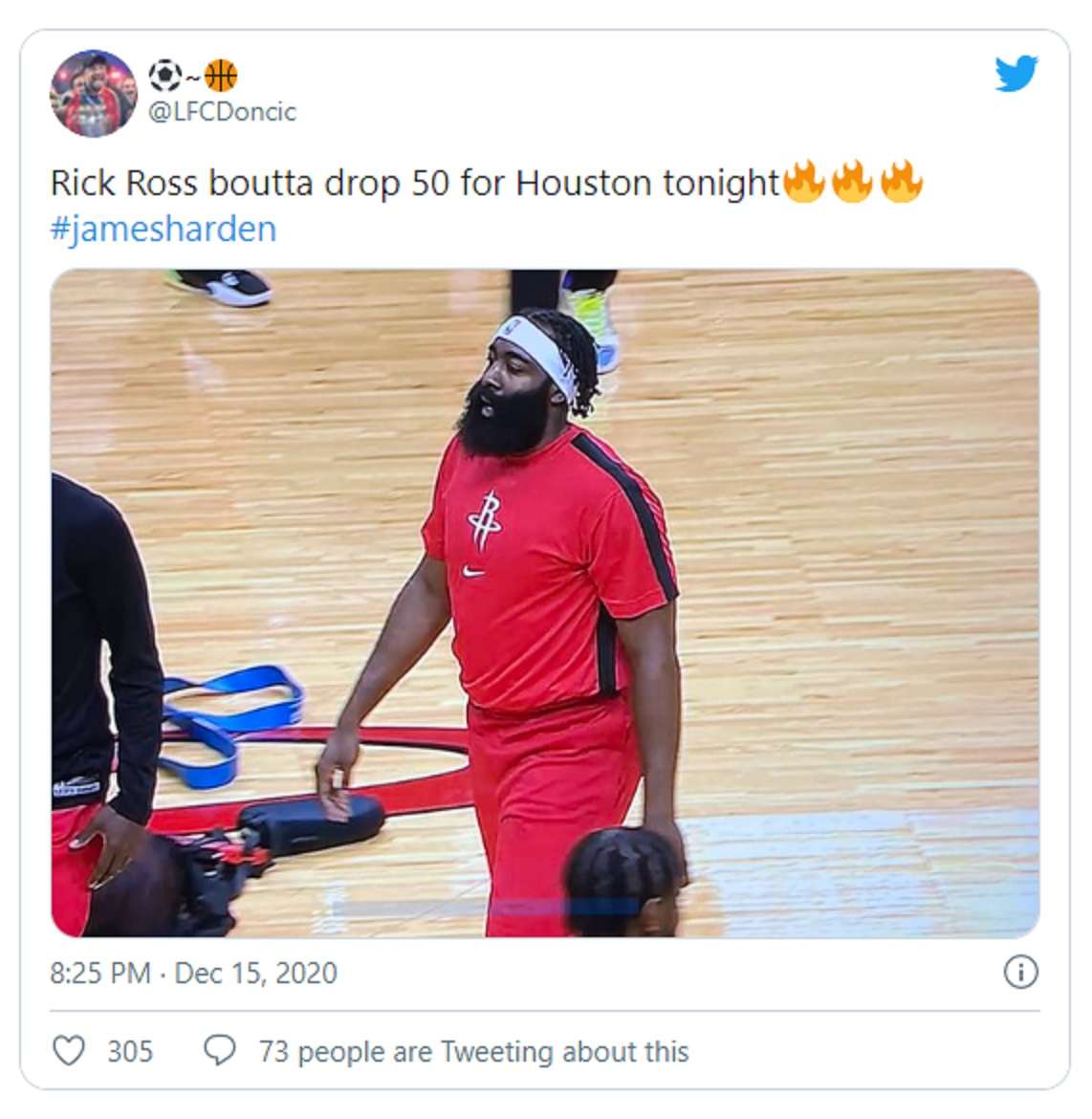 Although James Harden looks the same weight as prime Rick Ross, it doesn't seem to affect his stamina or quickness at all. In fact besides John Wall, the fat James Harden looked like the quickest player on the court for Houston against the Spurs.
If you ever wondered what Rick Ross would look like in an NBA game, James Harden is the answer.
Author: JordanThrilla