Why does James Harden look like Kendrick Perkins? Did James Harden transform into Kendrick Perkins to escape Rockets? Pondering minds are wondering after a fat James Harden looked like Kendrick Perkins dressed up as James Harden in his preseason debut against Spurs.
James Harden was so fat, he looked to be in the same shape as retired Kendrick Perkins the TV host version. Given that they both have the same beard, it looked like James Harden became Kendrick Perkins. People on social media began to take notice of this strange fact.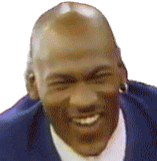 The biggest question is if James Harden looks like Kendrick Perkins intentionally. Some people believe Harden is forcing his way out of the Rockets by turning into Perkins. The Rockets wouldn't be enthusiastic about keeping around a shooting guard built like a retired Kendrick Perkins.
Rockets season is off to a hilarious start.
Author: JordanThrilla