Keyontae Johnson was released from Hospital after more than week, and one of the happiest people about is his Gators coach. Dan Mullen reacted to Keyontae Johnson's release from hospital with a series of heartfelt statements on Twitter. His message was one that will resonate with everyone.
Dan Mullen explained that life is more important than the game of basketball. He went on to explain that he still doesn't know the medical details of Keyontae Johnson's collapse, but he hopes he makes a full recovery.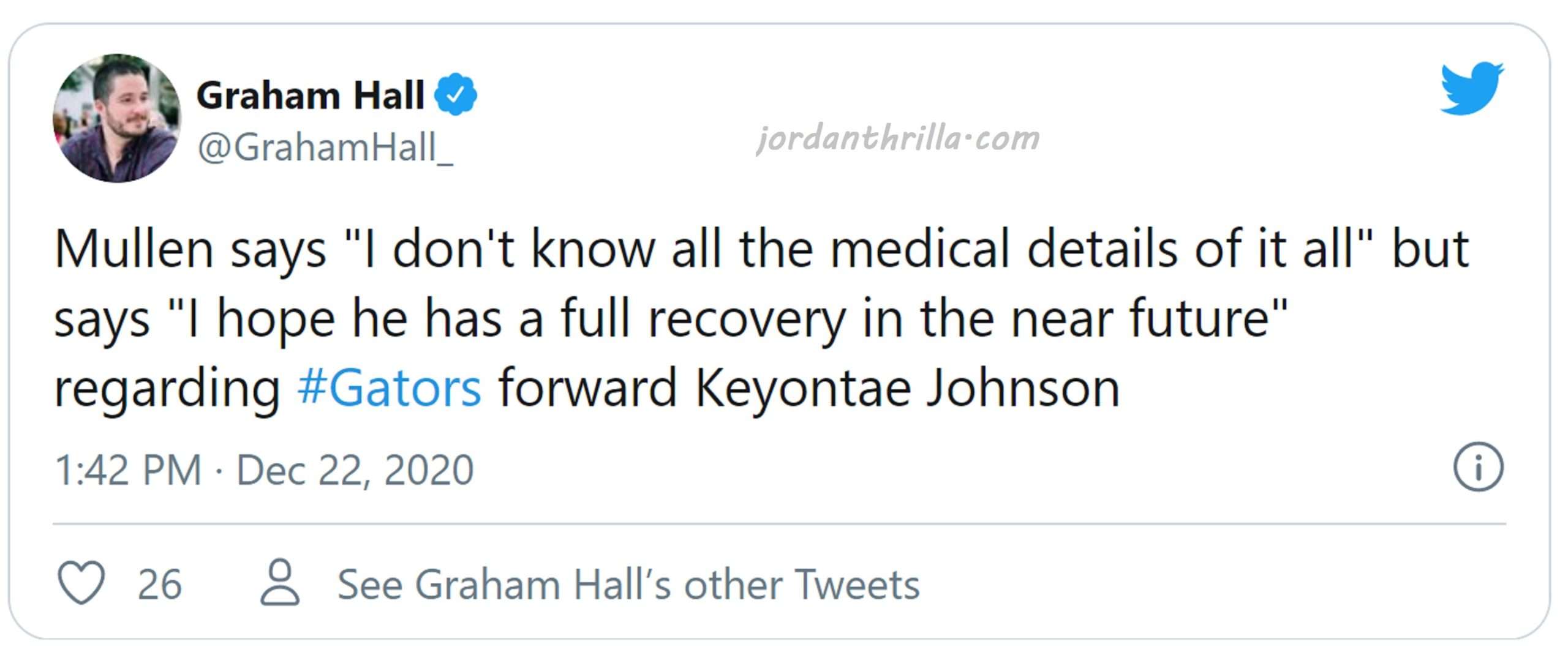 Florida Gators have also released an official statement explaining that the hospital is still researching to figure out what caused Keyontae Johnson to collapse. They asked for patience on the matter as medical professionals continue working to find the root cause.
Although there is still a lot of unknowns about Keyontae Johnson's health the good thing is he is healthy enough to return home and spend Christmas with his family.
Author: JordanThrilla