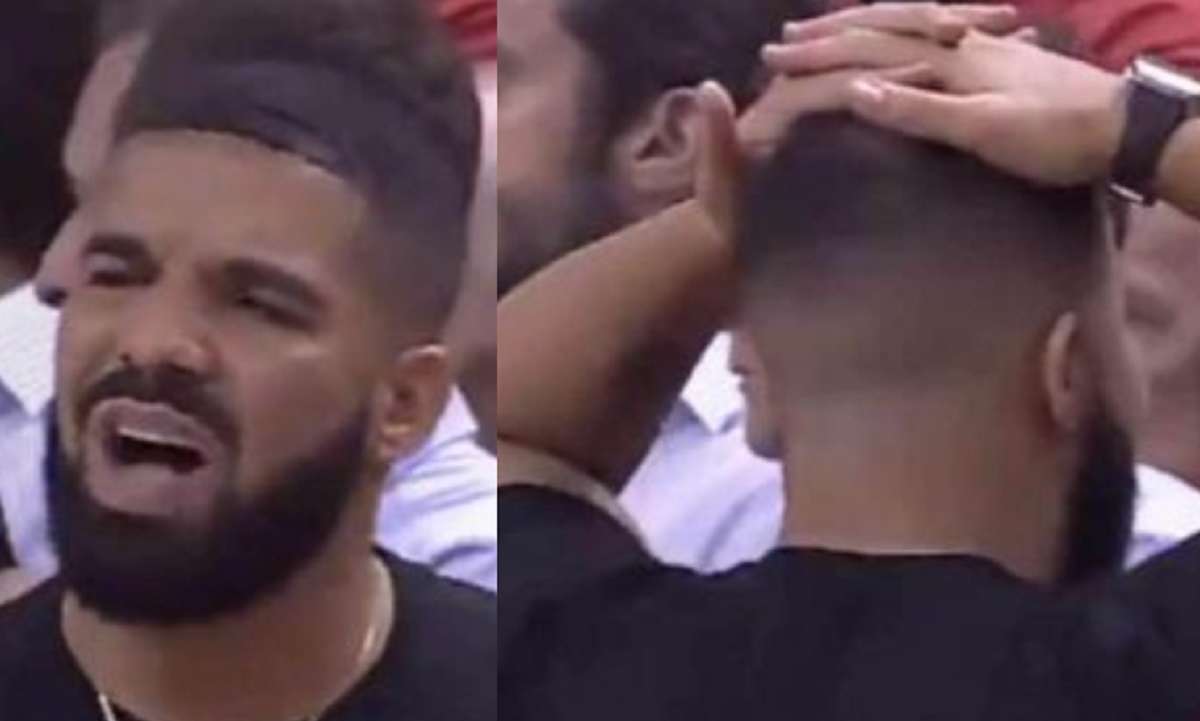 Drake is turning 34 today, and there are a lot of people out there who are livid about it. #HappyBirthdayDrake went viral after angry fans reacted to Drake's 34th Birthday by insulting him on Twitter.
You would think people would be their difference aside and be able to wish Drake a Happy Birthday, but the sting of the Quentin Miller situation still has left a sour taste in the mouth of some true HipHop fans. Instead of sending him well wishes, fans got super disrespectful and insulted Drake for his 34th birthday.
Take a look at a few examples of the hate tweets that made hashtag "Happy Birthday Drake" go viral on Drake's 34th birthday.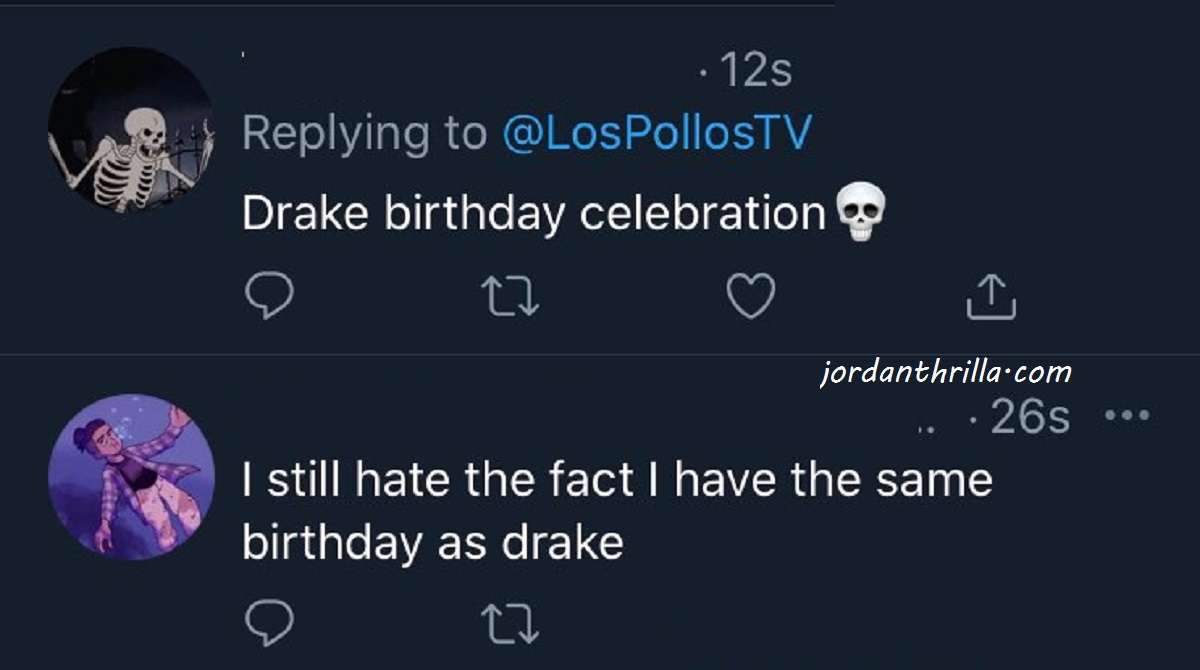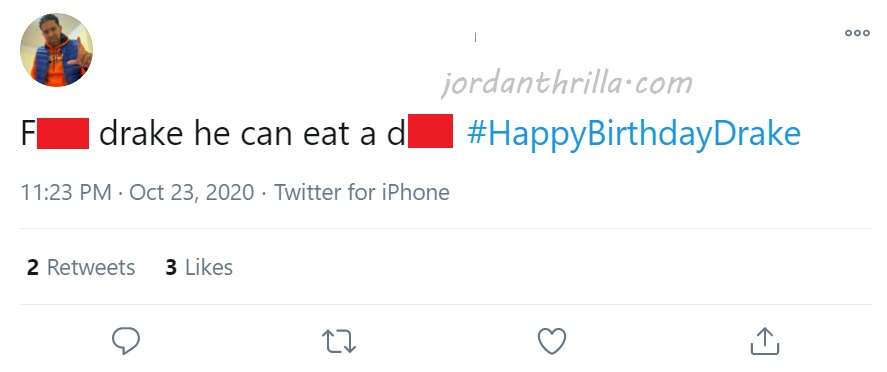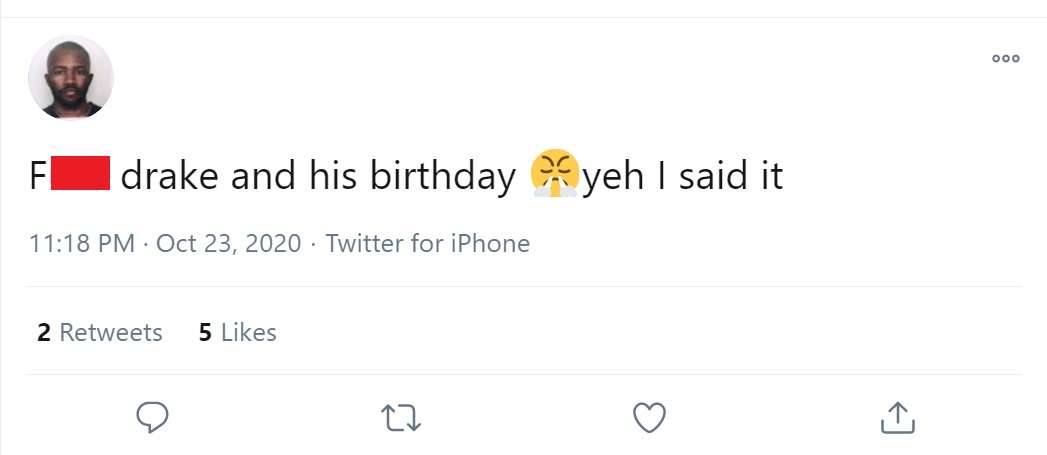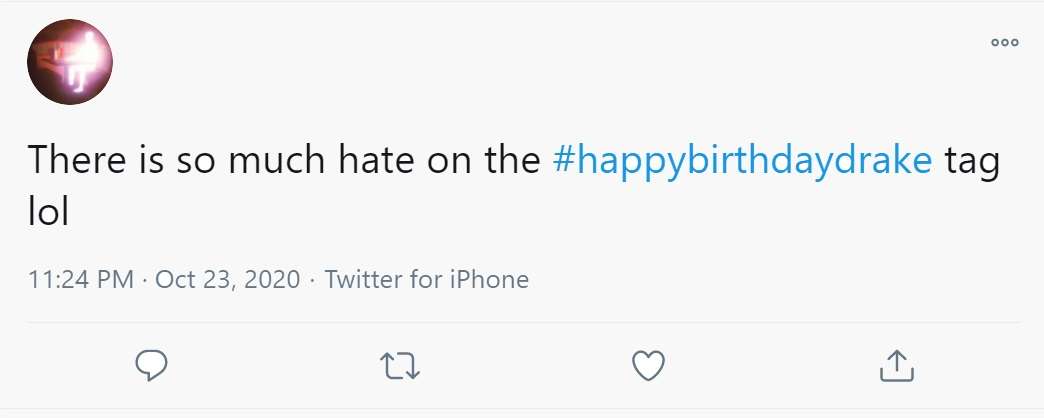 Like that last tweet says there was too too much hate trending on Drake's 34th birthday with the hashtag #HappyBirthdayDrake. It's clear Drake's sketchy past of cutting corners with his craft still makes a lot of hip-hop fans irate, even on a special day like his birthday.
Drake is probably reading through the hate birthday tweets like an episode of "Mean Tweets" on Jimmy Kimmel live.
Author: JordanThrilla