High JR Smith ran out of bounds to catch the ball and shoot a three during Lakers vs Blazers Game 5. When JR Smith shot a three while standing out bounds it instantly went viral. JR Smith was inbounds and confidently ran out of bounds to catch the ball, which made the clip super funny.
The first thought most people had is JR Smith must be high. When JR Smith squared up and shot a three while still standing out of bounds, it was clear he was having another brain fart moment.
Take a look at the hilarious mishap from JR Smith.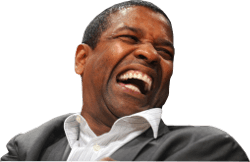 JR Smith is 34 years old and has been in the league for 16 years, but still manages to make rookie mistakes. Remember this is the same guy that ran the wrong the way with ball in the 2018 finals. If JR Smith keeps making mistakes that lead people to thinking he is high, he'll probably find himself out the league again next season.
If Lakers lose this game by three points, pray for JR Smith. Social media is going to unleash hell on him with the jokes. At least this time it wasn't in the NBA finals when it happened.
Author: JordanThrilla