A King Von Billboard in Chicago has appeared over Maggiano's Banquets. The incredible billboard says "Long Live King Von", and shows a picture of him posing with his hand under his chin.
The King Von Billboard shows just how much a legend he was in all parts of Chicago.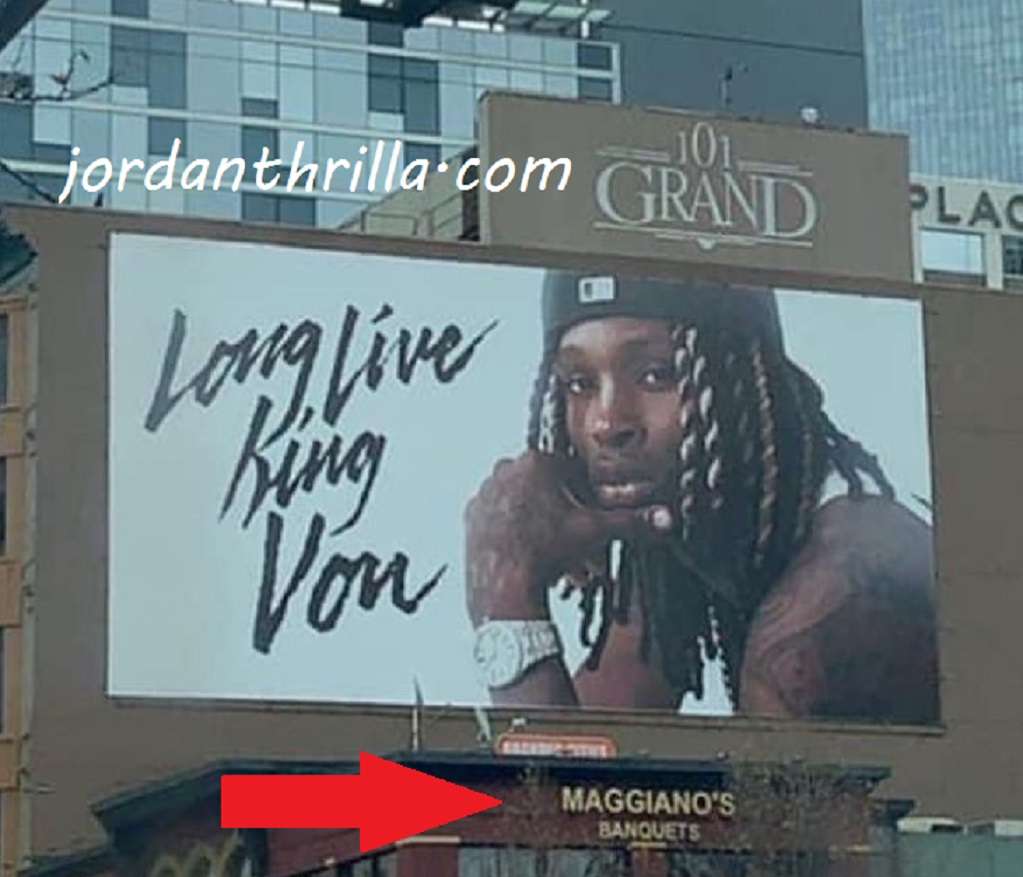 Although he was seen as a violent person to some people, there was also many people who saw him as one of the most generous and humble artists from Chicago. It was well known he looked out for the people close to him, and treated them like they were family. There are numerous videos that show him handing out cash to his homies just to make their day better.
Just like the King Von billboard says "Long Live King Von", his legacy lives on hiphop forever.
Author: JordanThrilla