Minneapolis replaced their Police Department with a Public Safety System led by the community making history. In an unanimous vote the Minneapolis City Council passed the resolution with flying colors. The news was confirmed in a report from Reuters.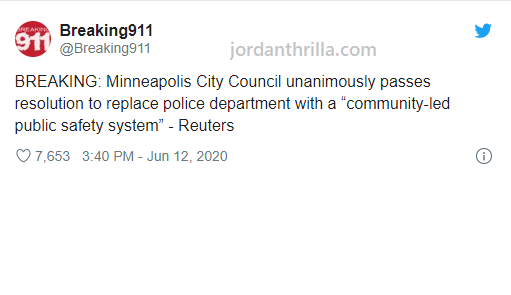 Everybody on the Minneapolis City Council felt a community led public safety system was the best choice going forward to prevent a George Floyd situation from happening again. Minneapolis officials were under major scrutiny to make a major change in a short amount of time, after the national outcry over the tragic George Floyd video.
Everyone knew a major change was coming after all the protests around the world, no one ever expected Minneapolis to replace their entire Police Department this quickly.
Author: JordanThrilla