It's not everyday you see the President getting cut off on Live TV, but it's been happening often over the past few months in Trump's case. MSNBC cut off Donald Trump while complained about the election being rigged on Live TV.
As Donald Trump again took shots at the integrity of the election process by claiming he won states such as Georgia and PA if only legal votes were counted, MSNBC cut his feed and went back to their host. MSNBC disrespected Trump further by making this statement, "Here we are again in the unusual position of not only interrupting the President of the United States but correcting the President of the United States". They then made their own statement about what votes would be considered "legal".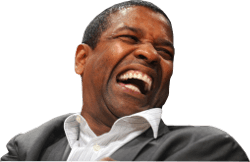 What made the moment hilarious was the fact that they still showed Donald Trump talking, while they were insulting him.
Associated Press polls show Joe Biden has 264 electoral votes to Trump's 214. However, news outlets like NY Times say the 264 is inaccurate, because Arizona still has to count over 600,000 votes allegedly. Even if you take away the 11 electoral votes AZ holds, it's still clear to see Trump is close to a possible loss and that he doesn't like.
As a result we are seeing one of the most competitive elections ever in terms of legal actions being taken, and hilarious moments of news outlets not being afraid to completely disrespect the President Donald Trump.
Moments like these have made this one of the most entertaining elections ever. MSNBC cutting Trump off as he talked about the election being rigged will never be forgotten.
Author: JordanThrilla