Nick Cannon accused Viacom of racism and demanded full ownership of Wild-N-Out. Nick Cannon claims Wild N Out is worth a billion dollars. During his response to getting fired, Nick Cannon also exposed that Viacom allegedly cancelled all commercials about Breonna Taylor and George Floyd.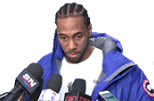 Nick Cannon claims he tried to personally apologize to Viacom executive Shari Redstone, but was ignored. However, Shari Redstone claims Nick Cannon never attempted to reach out to her. Now Nick Cannon is accusing Viacom of stealing the show he worked hard to make worth billions of dollars, allegedly.
It's clear Nick Cannon is hurting from being fired and Viacom dropping his Wild-N-Out show. Maybe he can make a new version of Wild-N-Out if he isn't able to get full ownership.
Author: JordanThrilla