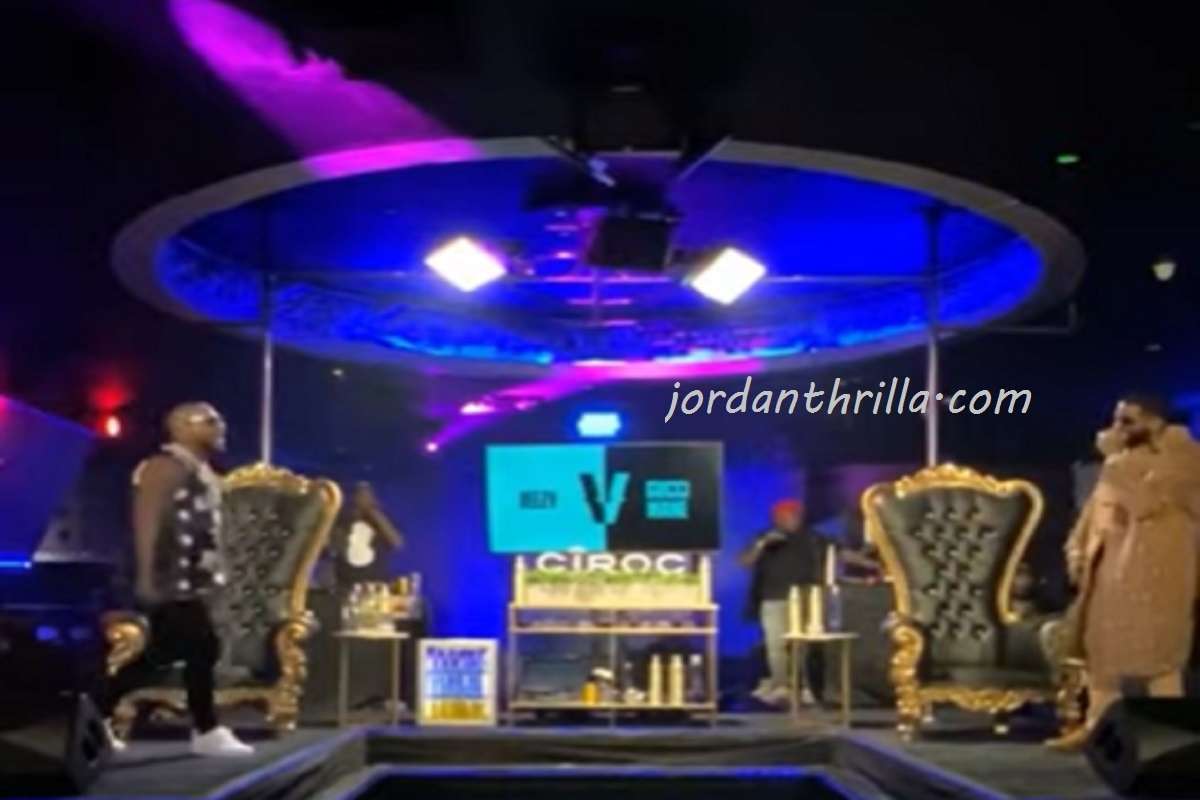 People are reacting to Young Jeezy calling out Jay Z and Nas during his Verzuz battle with Gucci Mane. When Young Jeezy said "Tell Jay Z and Nas they better watch out" all hell broke lose on social media.
Most people thought Young Jeezy mentioning Jay Z and Nas during the Verzuz Battle was going a little too far. People felt he was insinuating he and Gucci Mane were on the same level as Jay Z and Nas, since they were able to finally squash their beef after 20 years. This led to some hilarious reactions on Twitter.
Young Jeezy says "Tell Jay Z and Nas they better watch out" at the 3:14 mark of the video below. Listen closely to how the crowd goes silent for a few seconds after he says it.
Back in 2005 Jay Z and Nas kind of squashed their beef on stage, and naturally it was a historicall moment in Hiphop. However, even after seeing Gucci Mane and Young Jeezy having a friendly competition in the form of a Verzuz Battle it would still be shocking to see Jay Z and Nas do the same.
Can you imagine Nas playing Ether during that Verzuz Battle? Ether is still one of the most disrespectful diss tracks ever made. Jay Z sounded like he was about to cry when he talked about it publicly for the first time. That would surely bring back haunting memories that could make the two become enemies again.
When Young Jeezy called out Jay z and Nas during his Verzuz Battle he was possibly feeling himself a bit too much. Gucci Mane and Jeezy squashing beef doesn't quite have the legendary feel of when Jay Z and Nas did the same.
Author: JordanThrilla