People realized 42 Dugg is a short dwarf for the first time today. 42 Dugg is 5ft tall in height, but for some reason most people he was taller. Low and behold viral photos exposed that 42 Dugg is literally smaller than a middle schooler. In fact you could almost say 42 Dugg is a dwarf.
Most people who see these photos would never expect there was a grown man in them. Take a look at the pictures that made people realize 42 Dugg is very short.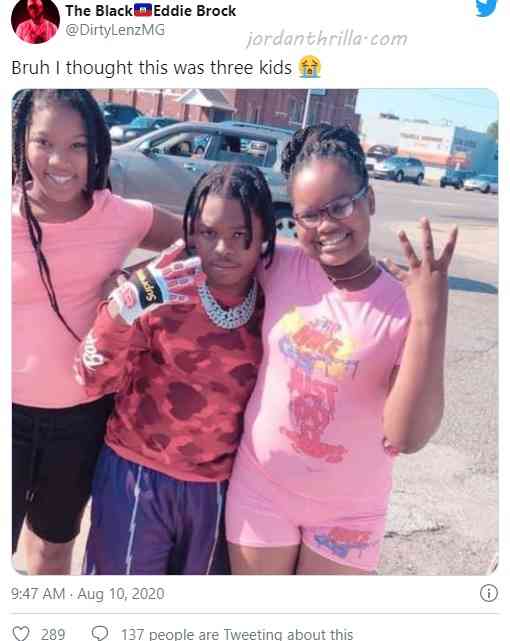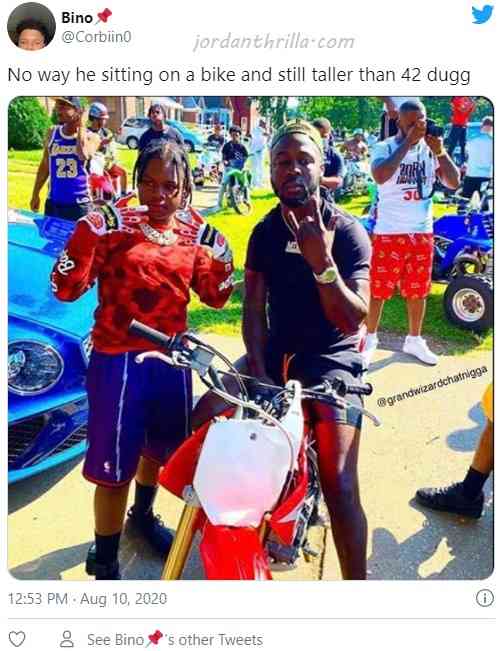 One photo showed two middle school girls where already a lot taller than 42 Dugg. In another photo a man sitting down was still taller than 42 Dugg who was standing up. It's quite possible 42 Dugg is the shortest rapper ever. 42 Dugg is so short he makes the 5ft 3in Tory Lanez seem tall.
It's been a tough year for 42 Dugg in 2020. He has been in the news for all the wrong reasons. Now 42 Dugg being smaller than middle schooler has him trending again. It seems like things just keep getting worse for him on social media.
Author: JordanThrilla