When Ty Lawson said "Chinese women have cakes" in an Instagram post, he never thought it would lead to Chinese people flooding his IG with racist comments. Ty Lawson was banned for life from the CBA after complimenting a Chinese stripper's butt. Ty Lawson posted a picture of the Chinese woman dancing on him at club with the caption "Chinese women got cakes on the low, might switch up my stance soon".
Apparently people in China didn't like a black man complimenting a Chinese stripper, and all hell broke loose. Chinese people went full racist on Ty Lawson in his Instagram comments, before the CBA banned Ty Lawson for life. Some racist Chinese people even threatened to kill Ty Lawson's mother.
Take a look at Ty Lawson's post and the racist comments from Chinese people.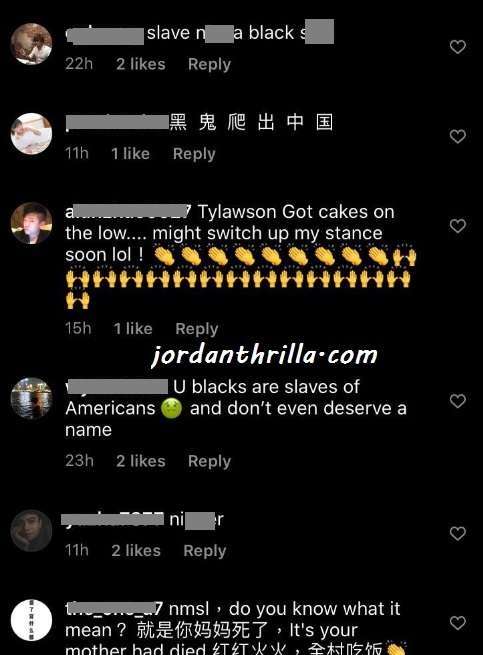 If you thought some Chinese people weren't racist towards black people, this might change your mind. While Ty Lawson's comment was disrespectful, it doesn't seem like Ty Lawson was trying to be racist.
The racist tirade Chinese people went on in his comments was sad to see. When one of the Chinese people threatened to kill Ty Lawson's mother, it really made you fear for his safety since he is still in China at the moment.
Usually a player gets banned for life from a sports league due to drugs. Ty Lawson was banned for life from the CBA just for making a compliment about a Chinese stripper.
Let's hope he can make it out of China safely.
Author: JordanThrilla