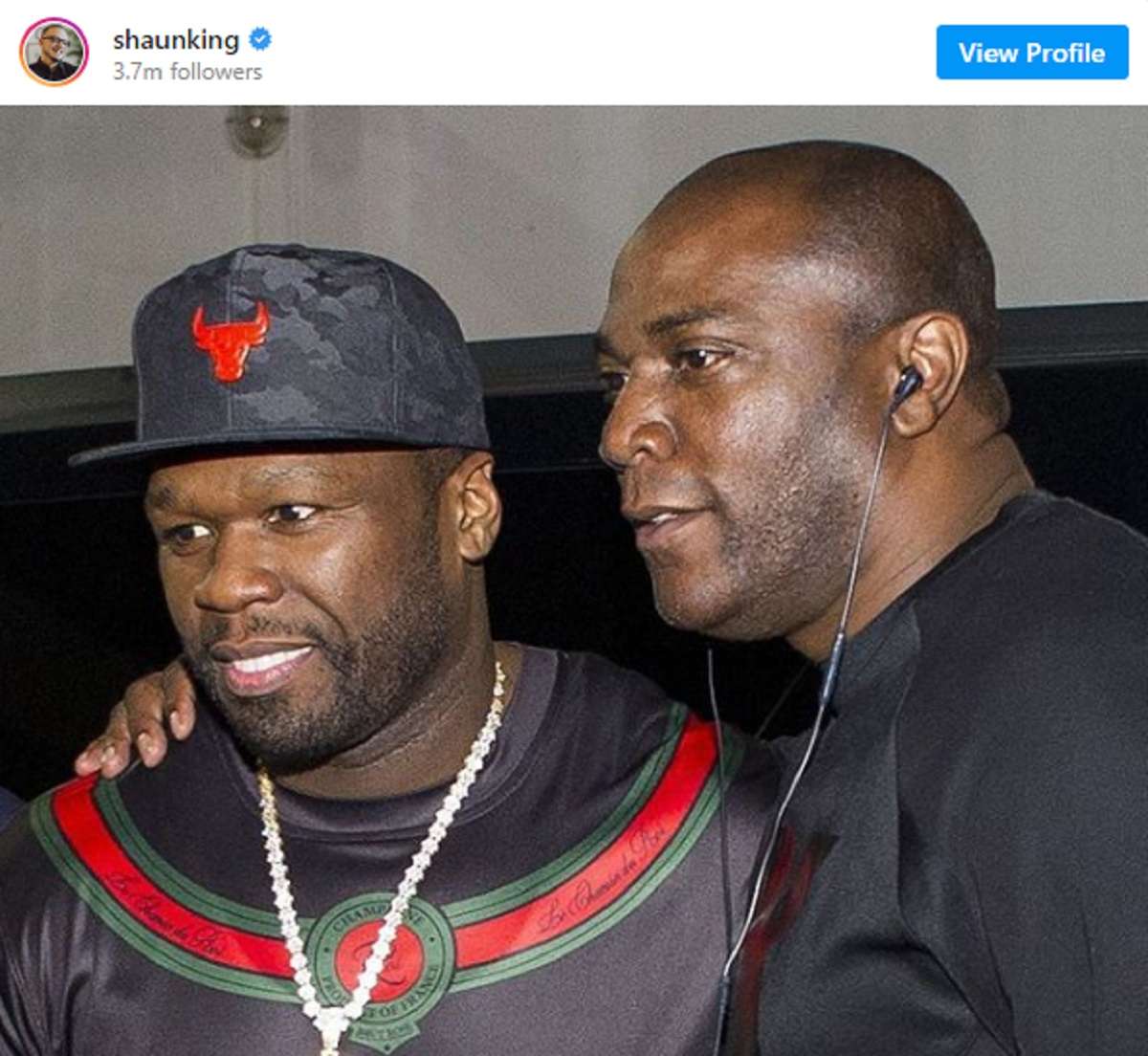 Shaun King weighed in on 50 Cent endorsing Trump, and he had a whole lot to say. Shaun King dissed 50 Cent by exposing his police cop friend named David Terrell. In an Instagram post Shaun King told a very personal story exposing 50 Cent's NYPD Cop friend doing very dirty things to people that trusted him.
Shaun King alleges 50 Cent is friends with a cop who forced women to have intercourse with him by threatening to beat or arrest their children. He also claims David Terrell would break into people's homes and terrorize them for no reason.
Shaun King started off the emotional letter saying "Let me tell you a story, That man next to 50 Cent is a f****** monster".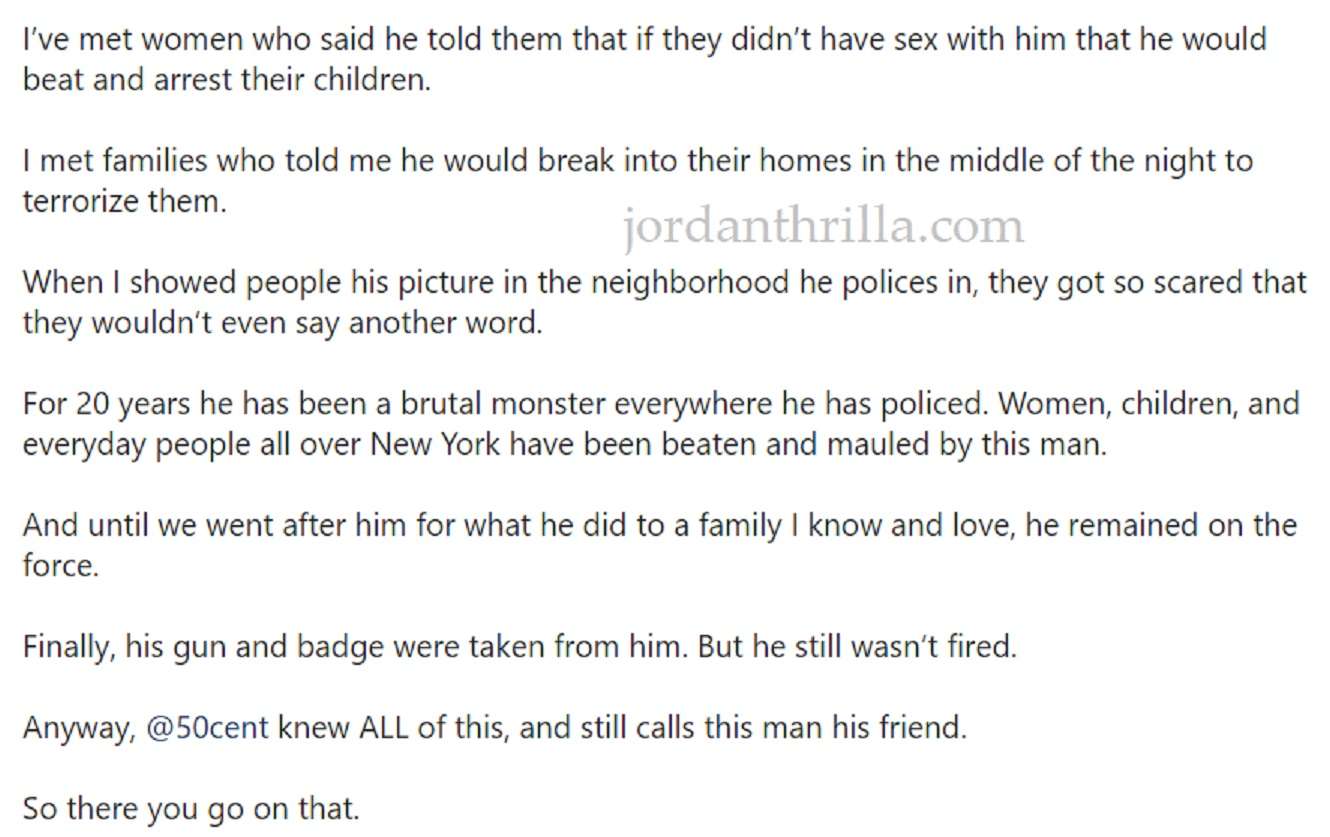 Shaun King claimed David Terrell was so corrupt his gun and badge were taken. The most potent line came at the end, when he coupled everything he exposed about the NYPD cop into a line that aimed for 50 Cent's soul. Shaun King said "50 Cent knew ALL of this , and still calls this man his friend". Notice how he put "ALL" in caps to convey 50 cent knew all the details of his cop friend's alleged wrong doings.
It seems 50 Cent has riled up a storm that his wreaking havoc on his public image after encouraging people to vote for Trump. Will David Terrell or 50 Cent respond to Shaun King?
Author: JordanThrilla