Most NBA players don't envision a day when they have to choose between their family and finishing an NBA season. When Trevor Ariza chose his son Tajh over the NBA restart in Orlando, that's exactly what happened.
According to a rumor from Adrian Wojnarowski, Trevor Ariza is in a tough custody battle with his baby mama over their 12 year old son Tajh. His ex girlfriend chose to put a one month visitation window right during time the NBA season is supposed to restart.
Being the family man that Trevor Ariza is, he forfeited continuing his career in the NBA to spend priceless time with his son.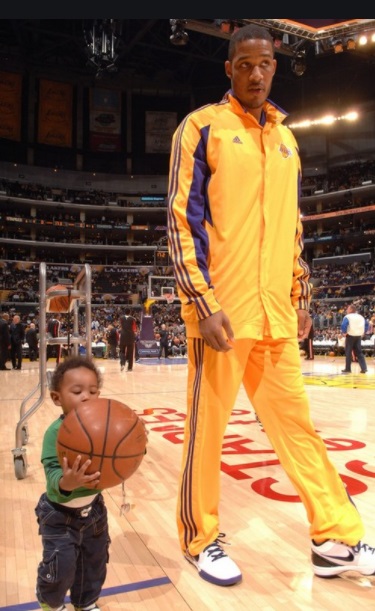 Through the years Trevor Ariza fans watched his son Tajh grow up on their TV screens. During his Lakers days he was seen trying dribble the basketball as a toddler. During his Rockets days, he was soon shooting threes in the gym as an eight year old. Now during his Trailblazers days he is the centerpiece of a custody battle between his mom and dad. That's a tough spot for a 12 year old to be in when you really think about it.
There is no doubt that it was right decision for Trevor Ariza to choose his son over returning for the NBA season in Orlando. Family should always be more important than everything else, especially when you are not being penalized for not being at work.
Author: JordanThrilla