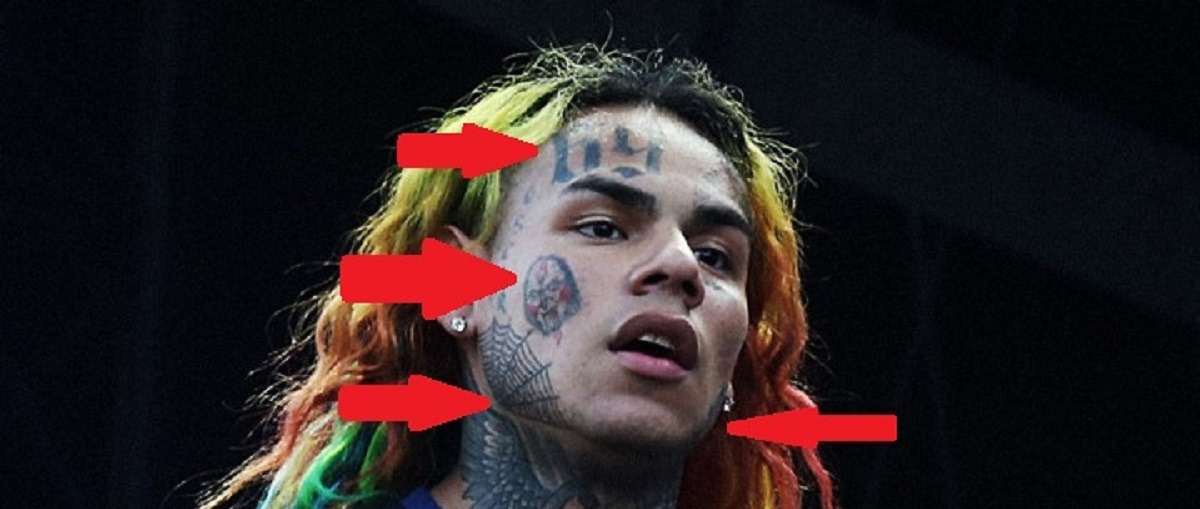 A viral rumor alleges that the United States Government Marshal Service have offered to pay for the removal of Tekashi 6IX9INE's signature face tattoos as part of his new witness protection program deal. This will presumably help him go into hiding much easier.
If the rumors are true, and he accepts the deal that would mark the official end of Tekashi69 as we knew him. The random 69 and Saw mask face tattoos could be gone soon. Tattoo removal costs thousands of dollars, so Tekashi has to be happy the government will be willing to remove them for free.
If people were wondering how Tekashi69 would fair after snitching on an entire gang, this could explain things. He possibly plans to change his image completely and vanish. However, Tekashi69 just might find a way to capitalize of this situation, and come back like he never left. Only time will tel.
Author: JordanThrilla Staff